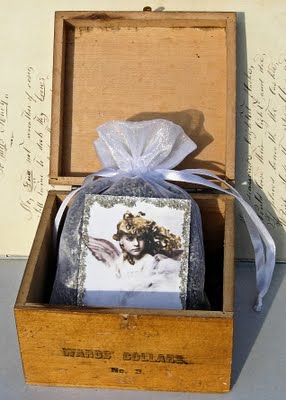 This weeks project are these lovely Angel Sachets with Lavender. So pretty for the Holidays & Super Simple to make!
This post may contain affiliate links which won't change your price but will share some commission, you can find our
privacy policy here
.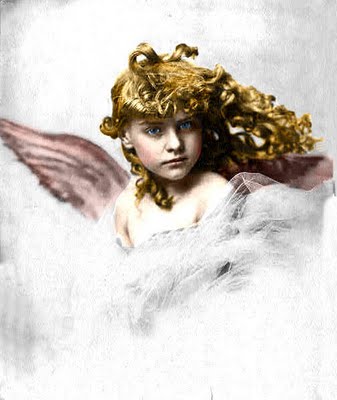 This is the gorgeous antique Angel graphic that I used. You can click here for the PDF that includes 9 of them all on one sheet.
I've included a supply list and instructions below:
Supply List:
1) Glitter – I used German Glass glitter, because I can never get enough of that stuff!
2)Cardstock – Plain white works just fine
3)Mod Podge Dimensional Glue
4) Organdy Bags- Mine were about 5″ by 7″ (I think they were from Walmart)
5)Dried Lavender – I get mine from Atlantic Spice Co.
6)Glue Gun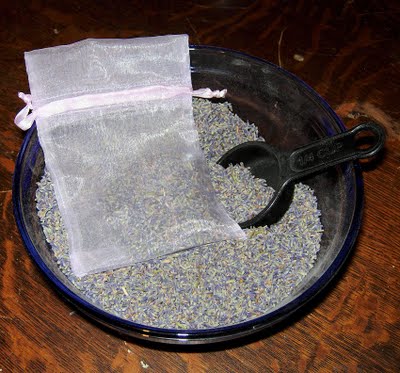 Step 1) Fill your organdy bag with the Lavender buds. I make mine quite full, so stuff it in there!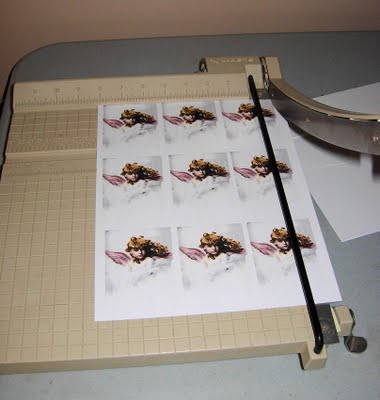 2)Print up your PDF and then cut out your images. I like to use a paper cutter, it's just easier, but scissors are fine too.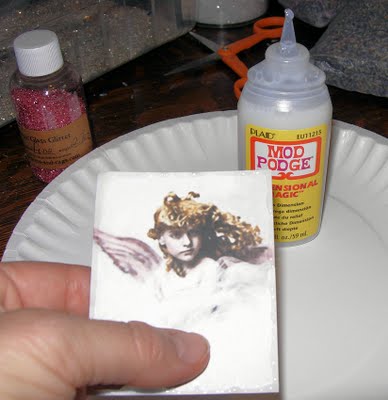 3)Use the Mod Podge dimensional glue to edge your card. You could add more to outline the wings, in her hair, etc. wherever you want some sparkle.

4)Add glitter to where you applied the glue. I like to dip mine into a big vat of glitter, but you could sprinkle it on too. I used silver and pink glitter. The pink actually matches a lot better than it looks in the photo below!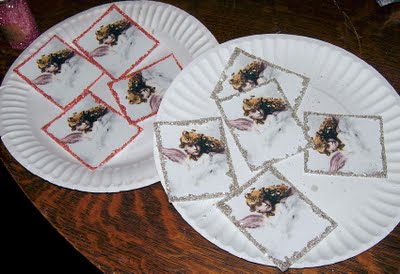 5)Dry thoroughly.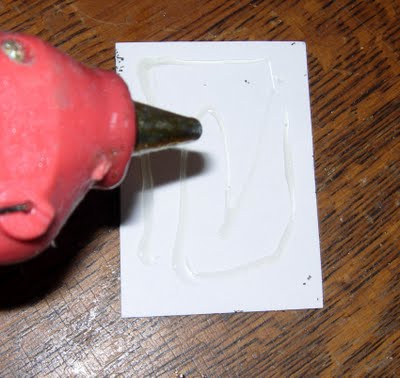 6)Apply hot glue to the back of your cards and stick to your filled bags.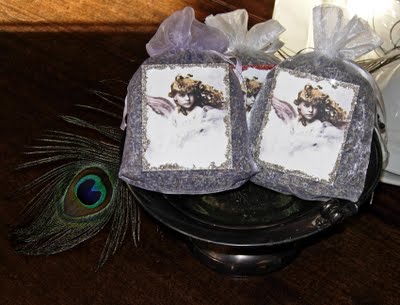 That's all there is to it, see…I told you it was easy!!! I've been selling these in my shop for a number of years and they always fly off the shelves, and they cost so little to make. These would be great to make and sell at craft fairs, church bazaars etc. They make such sweet gifts too. You could personalize them, with a little note like "Teachers are Angels" etc. I hope you enjoy this weeks project!
XXXOOO