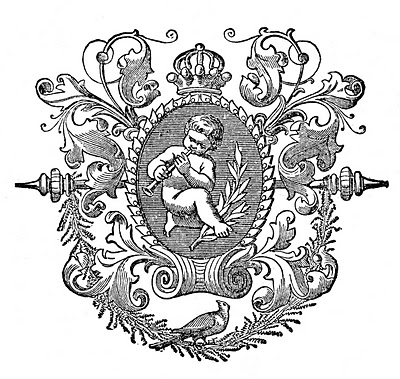 Click on images to enlarge
This charming little engraving has so many elements in it that I love! Included are a wonderful scrolly frame, a pretty bird on a garland of leaves, a cute cherub and a tiny crown to top it all off!
I've included several versions for you to choose from (or grab them all if you like!) including one without the cherub that you can use as a frame.
Share