Hi everyone, how are you.  It's Andrea from The Cottage Market back with yet another Quick and Easy DIY Projects for you!  Today we are going to create a piece of Dimensional Wall Art.  I chose The Graphics Fairies classic Sunflower Illustration and it worked perfectly!  You won't believe how quickly you will have this little DIY done and you can use the basic principles with so many other Graphic Fairy Illustrations.  Let's get to making one!
This post may contain affiliate links which won't change your price but will share some commission, you can find our
privacy policy here
.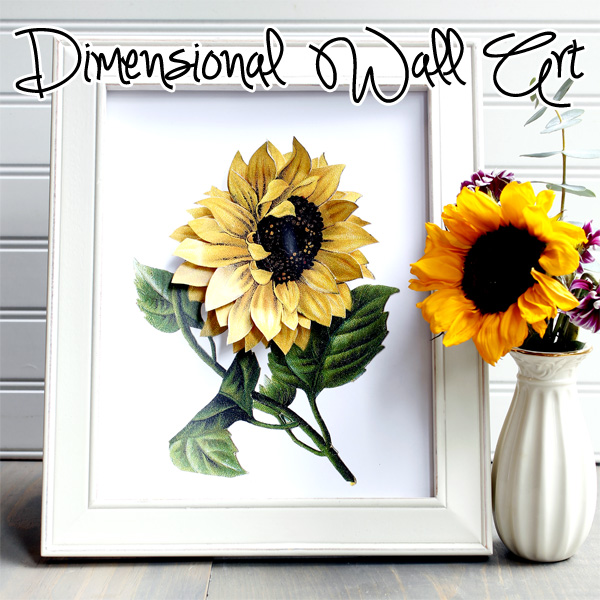 You will need multiple copies of your illustration.  I used 3.  Scissors, glue and I used a wooded disc for dimension but you can use a piece of foam core or whatever else you would like.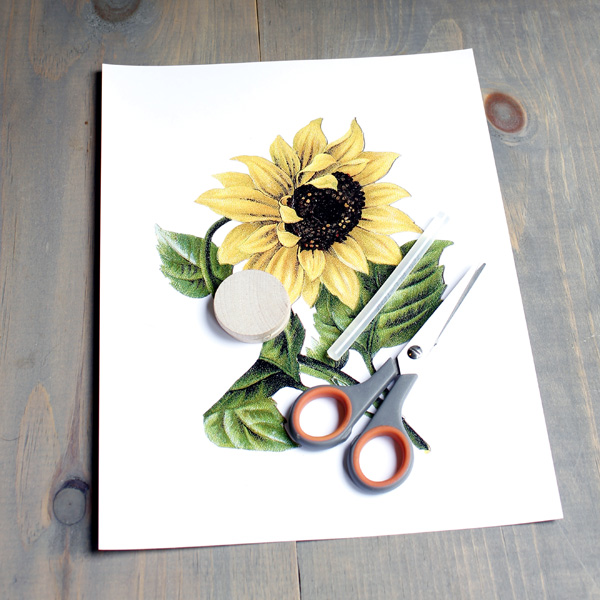 Now it is time to cut out the Sunflower…you will need 2 of them.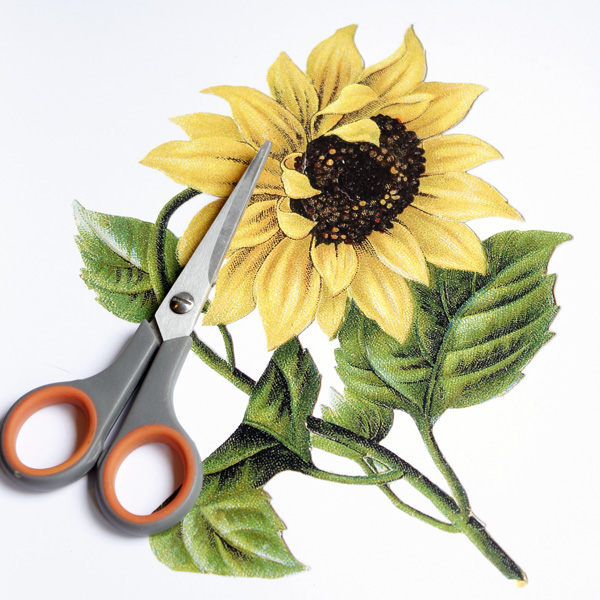 Once you have the flower cut…trim it up and curl some of the petals…cutting into the petal  lines enables a better curl…but don't go too far.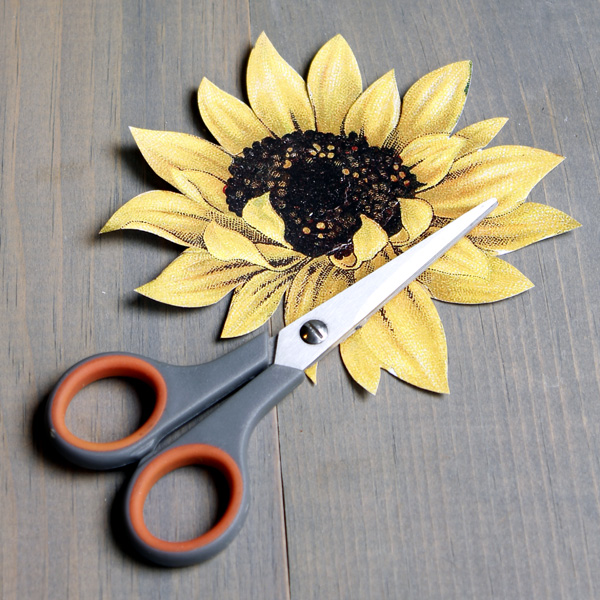 Now glue your wooden disc in the center of the back and then…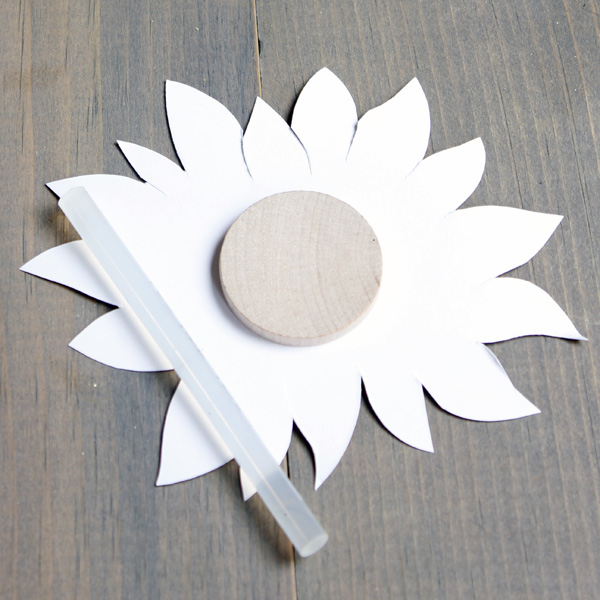 glue onto of the base illustration.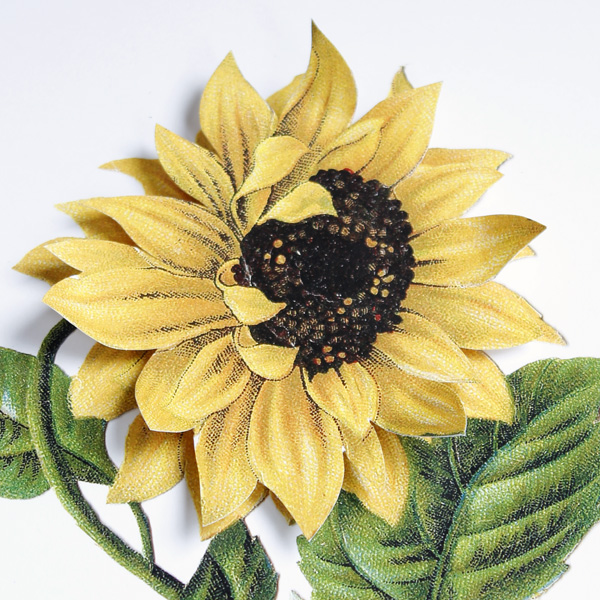 then repeat the above step once again.  Don't forget to curl the petals a little bit and also remember you do not have to place the flower directly over the exact place…so no worries!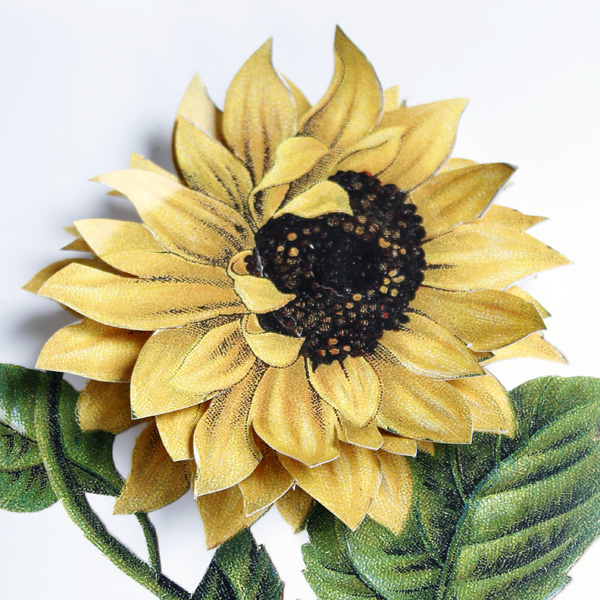 Now it is time to frame and ENJOY!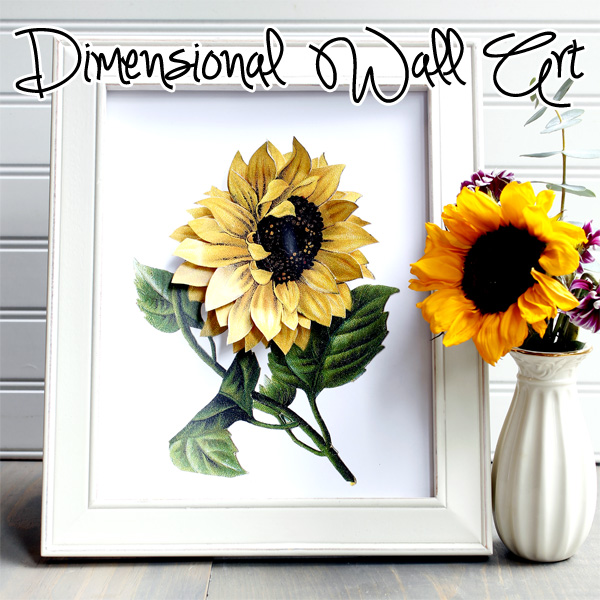 Sure hope you enjoyed this Quick and Easy Dimensional Wall Art DIY Project!  It really look fabulous …you can add it to your gallery wall…use it on a shelf…it will look wonderful any where you put it!  I will see you again soon but in the mean time if you would like to say hi…just drop by The Cottage Market…it is where I hang out : )  Hugs…andrea