Hi everyone…it's Andrea from The Cottage Market and I am back for a quick and easy Valentine's Day Craft for you! We will be making Decorative Heart Picks! They are great embellishments for cupcakes…cakes…plants and the list goes on!  I am using them to make Kisses even Sweeter!  A perfect little sweet that looks adorable.  Place them on everyone's plate..send them to school for a class party…top off that dessert and the list goes on. You can't get much easier but you really can't get much cuter!  You can find these adorable little hearts here … here & here. 
This post may contain affiliate links which won't change your price but will share some commission, you can find our
privacy policy here
.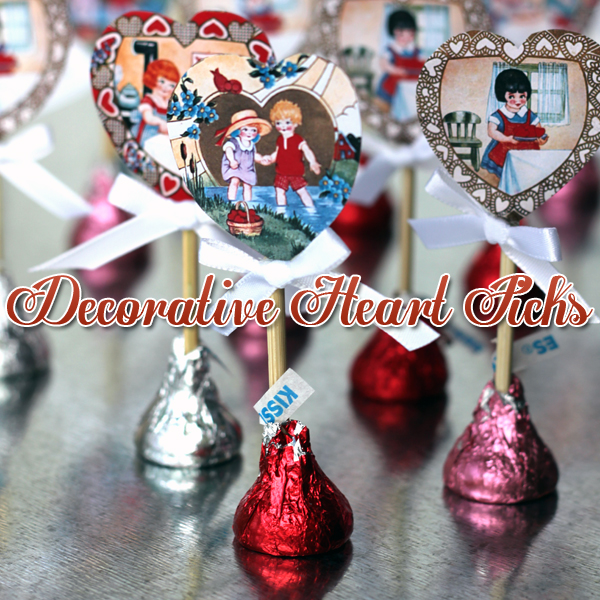 Here are the supplies you will need:  Your images…Kisses…your favorite glue…scissors…picks (you can use toothpicks or snip skewers) and ribbons.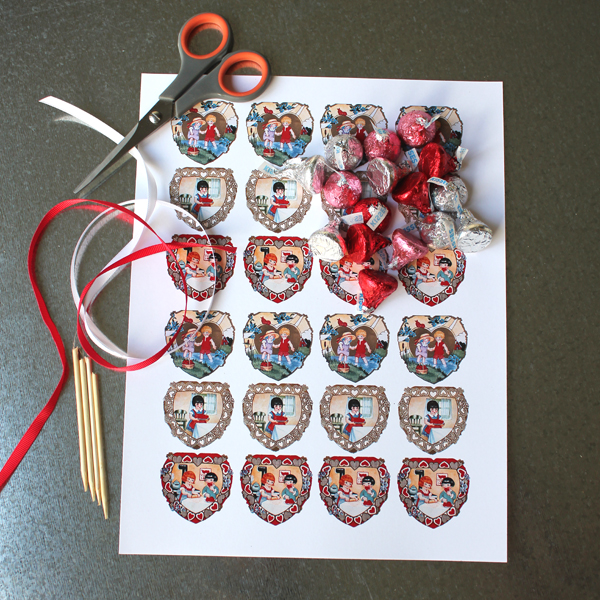 Time to cut your hearts out.  These images have a bit of a decorative border but I just cut as though it was a smooth heart and they looks fabulous!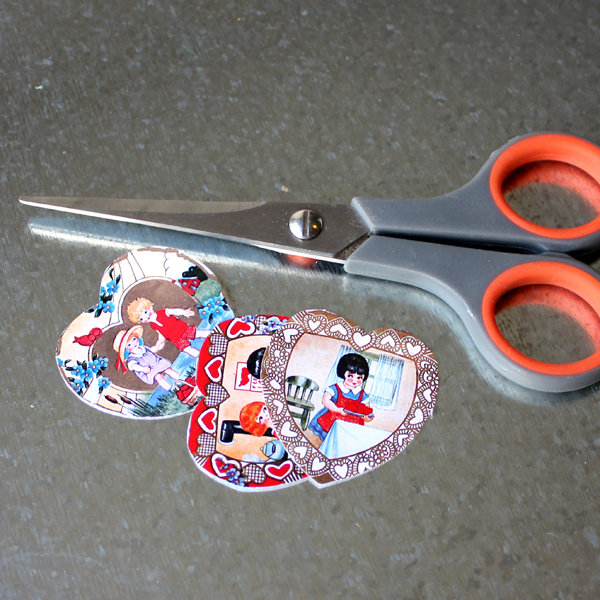 Now take each heart and flip it over…run a little beaded stream of glue…apply your pick…lightly press so it stays in place and allow to dry.  You can also use hot glue if you feel comfortable with it.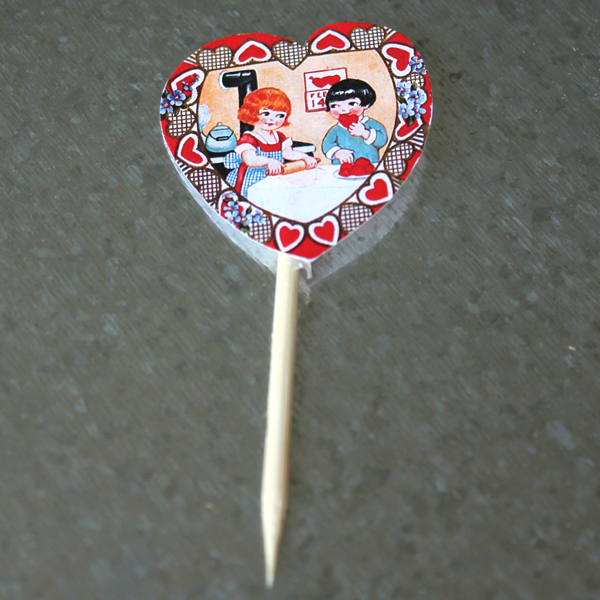 To take it to the next level of cute…tie some little bows and attach them to the end of the heart with some glue and allow to dry.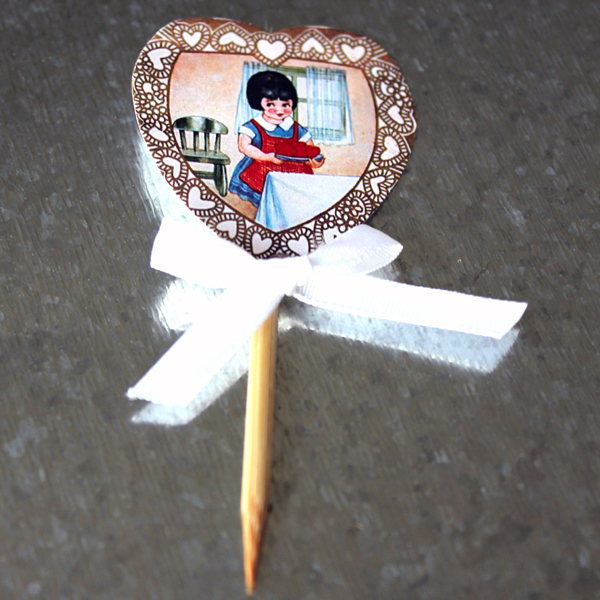 Guess what?  You are done.  Now all you need to do is stick this cutie pie into a Chocolate Kiss…Cupcake…or any treat you would like to show your love.  You can even take the Kiss and place that onto of a cupcake …I hear your creative wheels turning so I know you will be thinking of many ways to use these little embellishments.  Of course you can use any of the incredible Graphics Fairy Images for all kinds of celebrations or just to say I love you!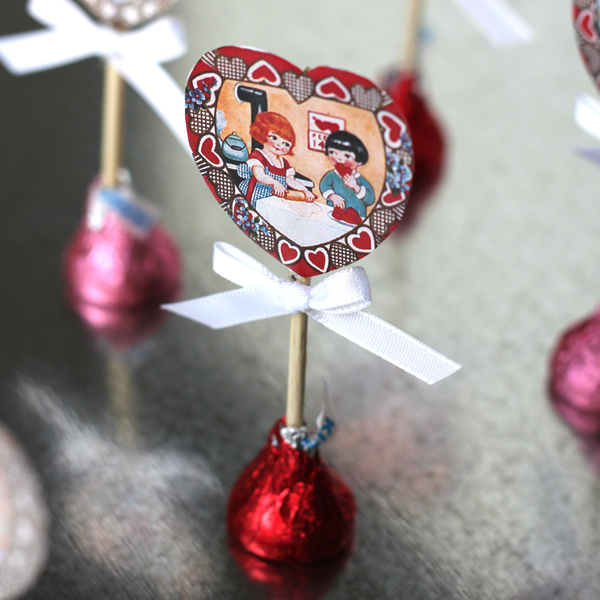 Hope you enjoyed this little DIY project!  I will see you again soon…till then you can find me over at The Cottage Market where I hang out all the time…would love to see you there!  Have fun and have a great weekend.
(HUGS)
…andrea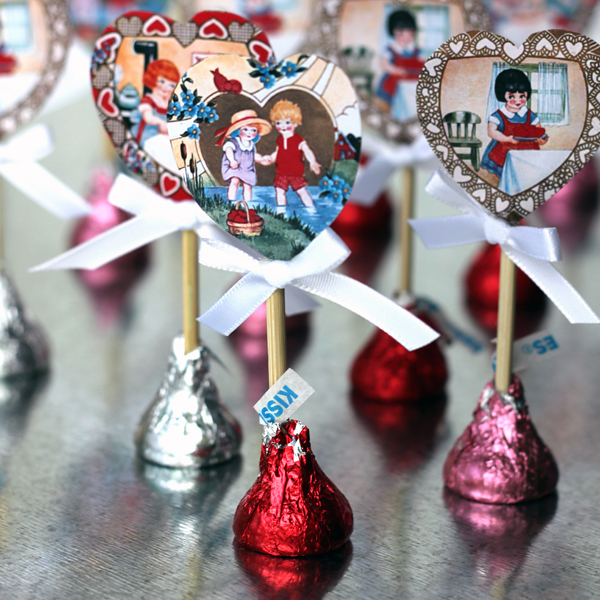 With the BIG game coming up…you may want to check out my HOT Pretzels…perfect snack any time!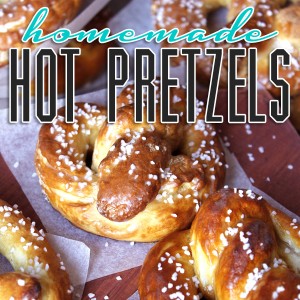 Then on the healthier side of life…give these Brussel Sprouts with Balsamic Glaze a try…YUM!