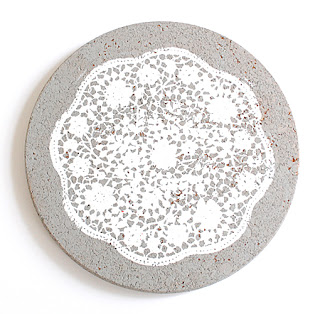 You may recall last week when I posted the
Mod Melts Thumb Tack Tutorial
, that I mentioned that I would be sharing how I created the Lace Doily Cork Board, that I used to display the tacks. It only took a few minutes to make and it looks cute hanging on wall in a home office or craft room.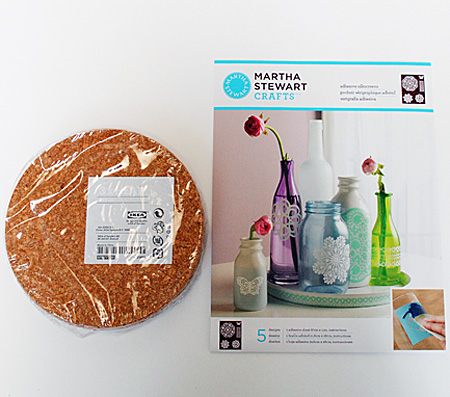 Once again I used my Martha Stewart Silkscreen Adhesives from Plaid. I picked the cork boards up at Ikea, you get three in a package, so you could make a couple for some friends too! I can't remember the price, but they were very inexpensive!

Supplies:
1) Round Cork Board (I got mine at Ikea)
2) Martha Stewart Silkscreen Adhesive (I used Doily Lace)
3) Sponge Pouncer Brush
4) Craft Paint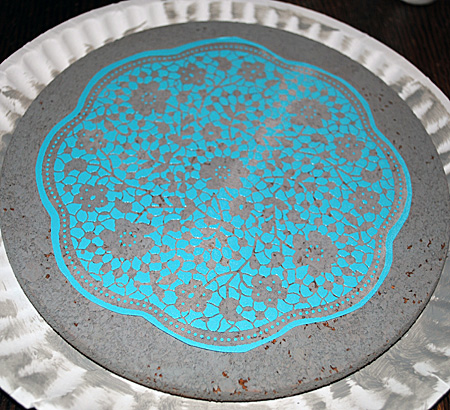 Step 1) I painted the Cork Board gray to start with, I wanted a rustic look, so I let bits of the cork show through. Then once the paint was dry, I applied the Silkscreen Adhesive. And when I say applied, I mean I stuck it to the top. Easy, since it comes already sticky!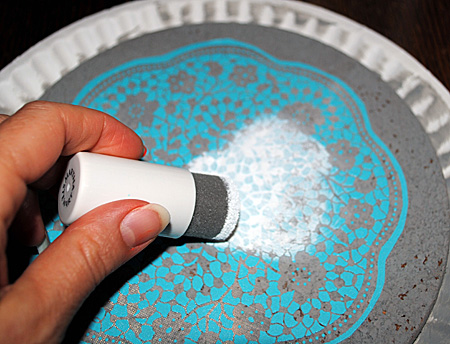 Step 2) Using the foam pouncer I applied some white craft paint over the Silkscreen. Make sure you pull it off as you as you are done painting it, and wash the Silkscreen out right away, so that you can use it again!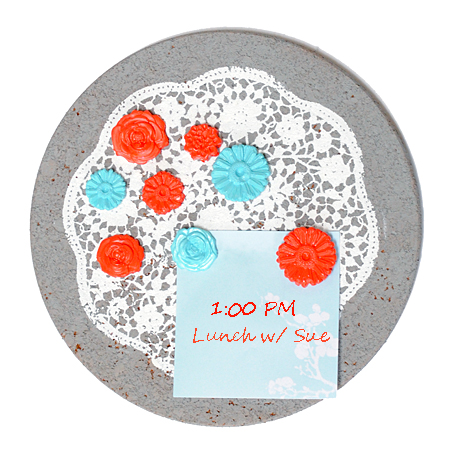 That's pretty much it … I told you it was easy! If you make the Mod Melt Thumb Tacks to go with it, you'll have a nice little gift for someone!