Hi everyone, it's Andrea from The Cottage Market.  It is so nice to be with you once again and can you believe that we are in MAY!  When did that happen?  Well if you are looking for a quick and easy little gift for Mom…you just might want to make her a few of these DIY Vintage Plate Frames.  Actually…they make a great little gift any time of year!  A Great way to turn a simple Thrift Store plate or saucer into a little piece of vintage style art for the wall.  They would look fun mixed with a plate collection also.  I chose to use a few of the classic vintage tea cup images that you can find right here on The Graphics Fairy along with thousands of other images that would work beautifully!  So keep your eyes peeled at your Thrift Shop…your next Garage Sale expedition…Flea Market Experience or any where you might be able to pick up a few china beauties!
This post may contain affiliate links which won't change your price but will share some commission, you can find our
privacy policy here
.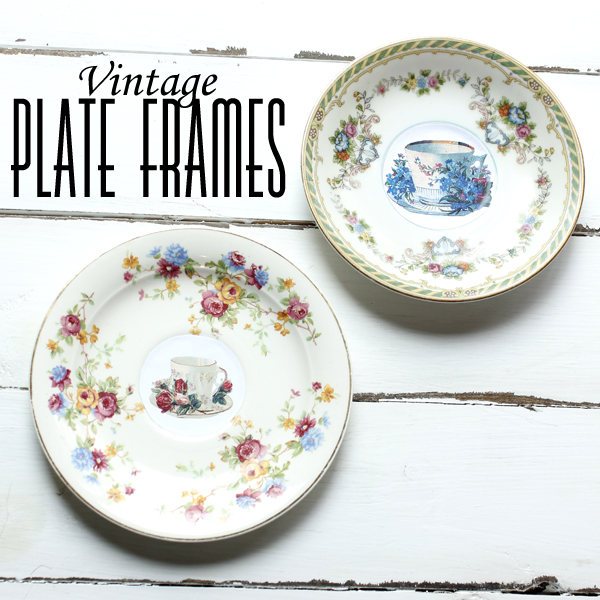 First you will need:  Scissors, Mod Podge, a brush, a few Thrifted China plates and of course your sized images from The Graphics Fairy.  I measured the inner circle and resized my image in photo shop or you can use whatever program you have.  If you China has a bit of an aged look to it…print your images on an off white stock!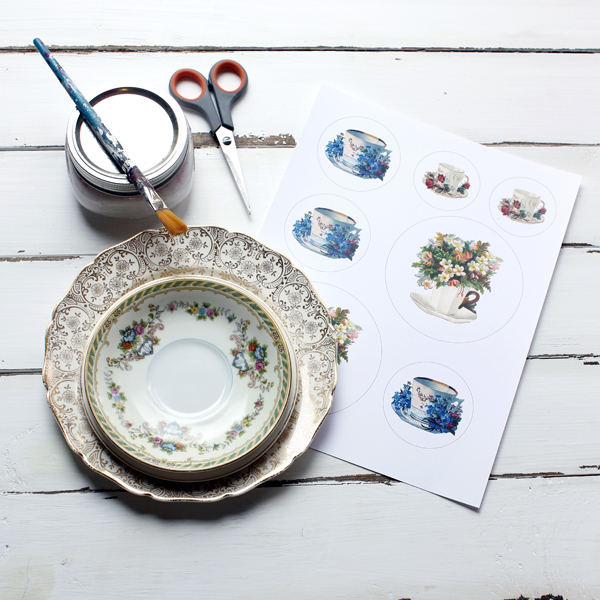 Time to cut out your images. If you are lucky and your circles match the size of some of your punches…then of course use them : )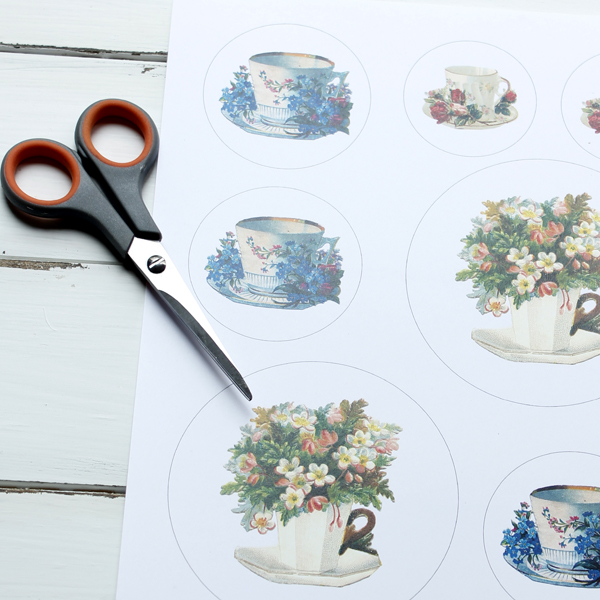 Now that they are trimmed…it is time to create…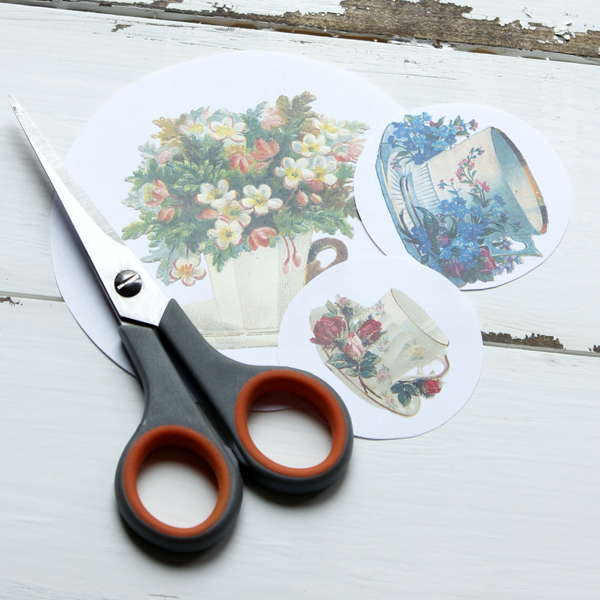 Turn over and apply an nice even coat of Mod Podge and apply to the center of  the plate.  You will have a minute or so to rearrange it till it adheres….if you see that your cutting is a little off and does not fit the opening…just let the glue dry (a minute) and trim and reapply!  SOOOO Easy!
Once you have the images right where you want them…apply about 3-4 coats of Mod Podge (allowing the images to dry about 10 minutes in between coats).  Then they are ready to hang or you can even use them as coasters or saucers!  They just look a touch more vintage and pretty!…I love how the centers truly look like they belong to these dishes!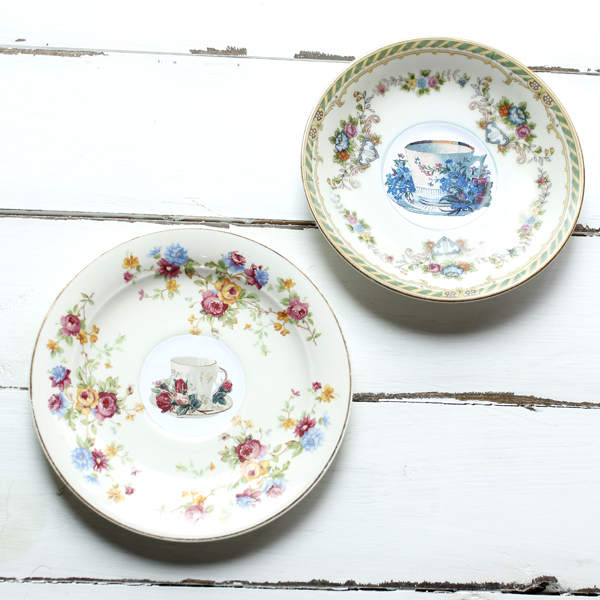 Hope you enjoyed this little quick and easy DIY!  There are so many things you can create in so many different styles.  I will see you soon but till then…you can always drop by for a visit over at The Cottage Market!  You are always welcome.
Hugs…andrea
Check out my little Cedar Plank Feature Wall when you have the time : )