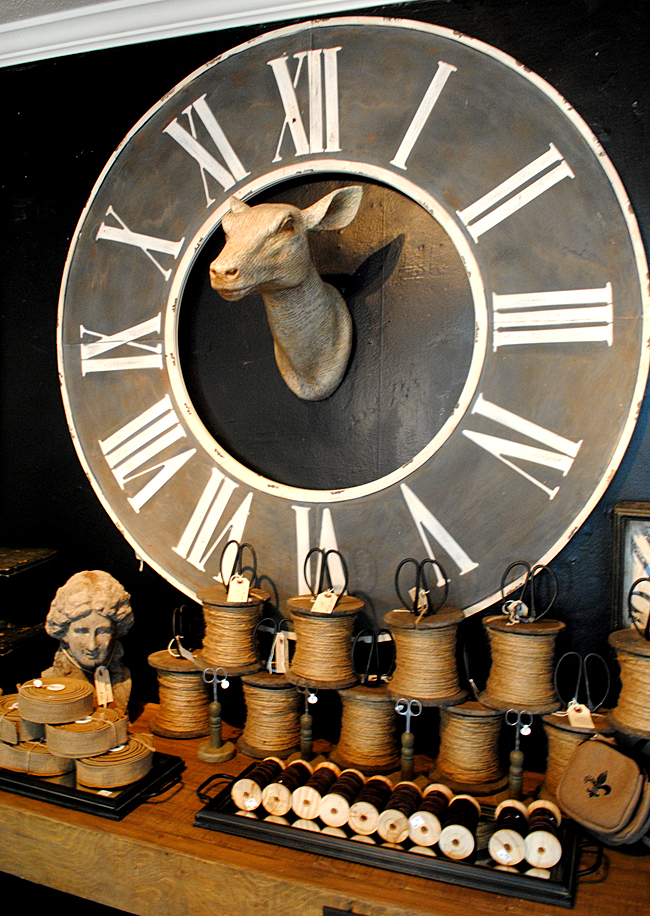 I stopped by Lucketts and The Design House  (Just outside of Leesburg, VA) this week to check out the Fall Decor and get a preview before the Event this weekend! As usual it was all amazing and I got so much inspiration, and I did a little shopping too, I couldn't resist!  If you live too far to shop in person, you can also check out The Lucketts Online Store!
One of my favorite Vignettes at The Design House was this fabulous Black and White Clock with the Book Page Deer Head inside! I loved the texture of all of the spools of twine too!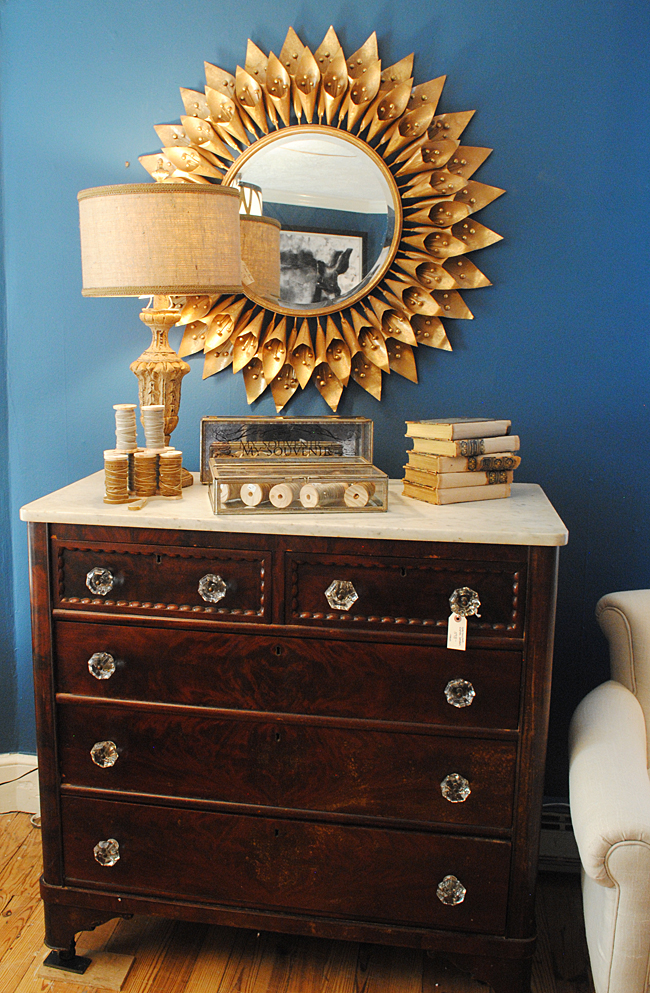 The Peacock Blue color in this room was so dreamy, that I'm thinking about using it in my Dining Room! It looks so gorgeous with Gold!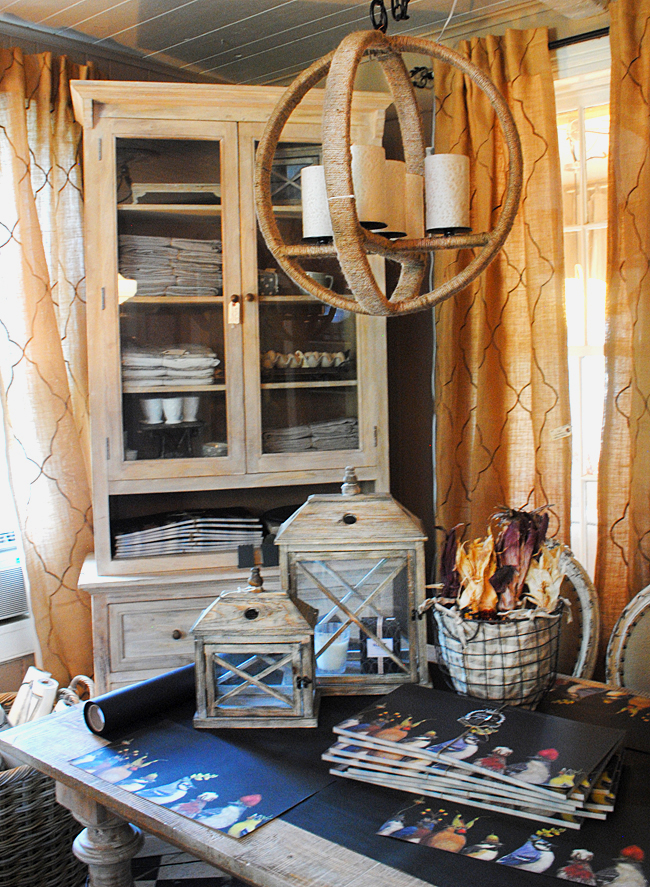 This twine wrapped Light Fixture, in the kitchen, caught my eye as soon as I entered the house. Fabulous!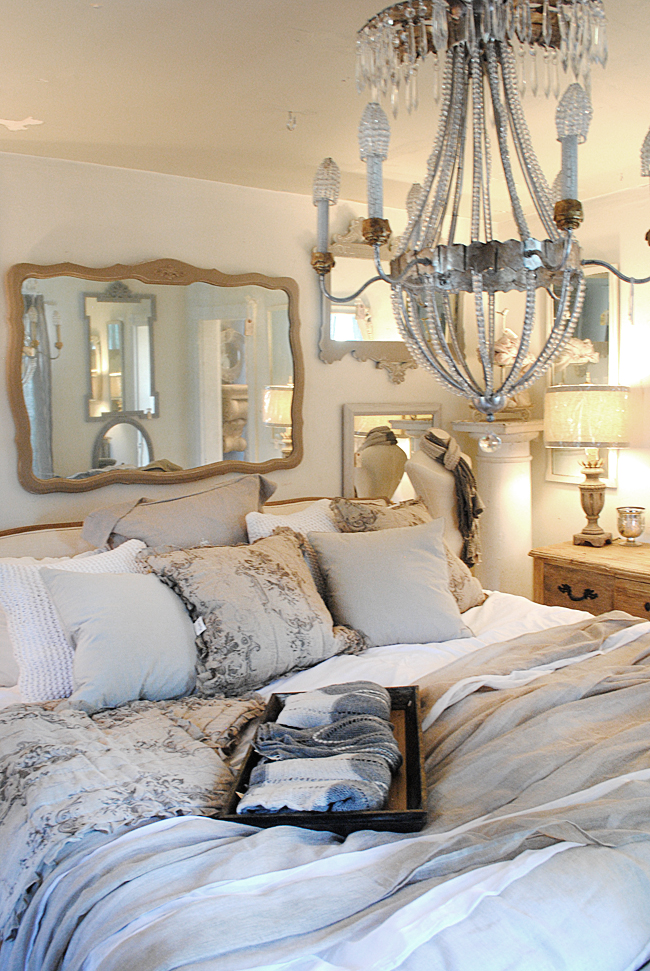 A gorgeous bedroom…. they always do the most beautiful bedrooms at DH. I love all the pillows and layers!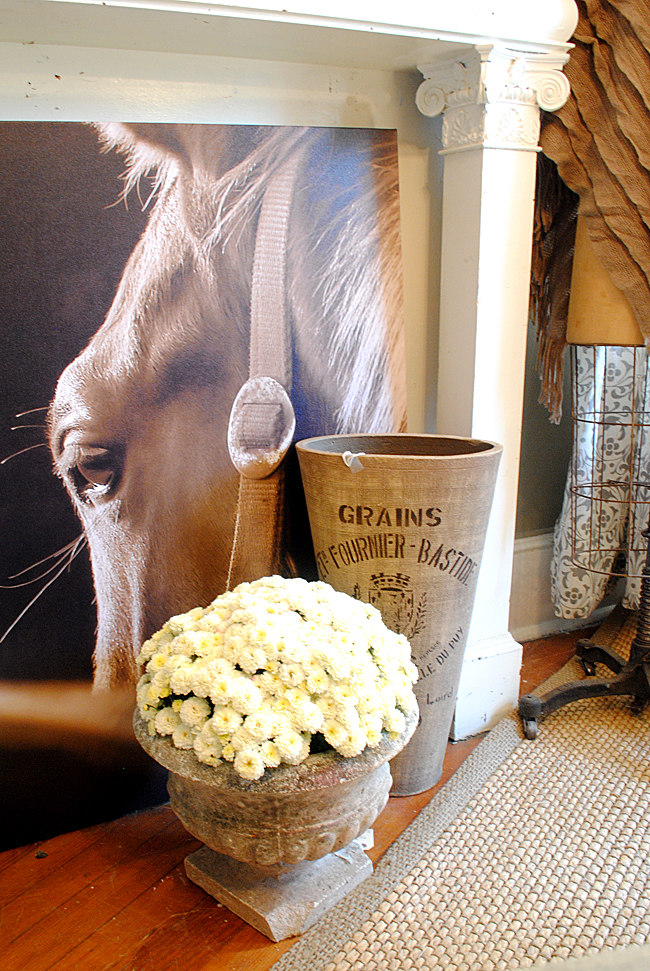 White Mums in a Concrete Urn and a large Horse Print … perfect for Fall Decorating!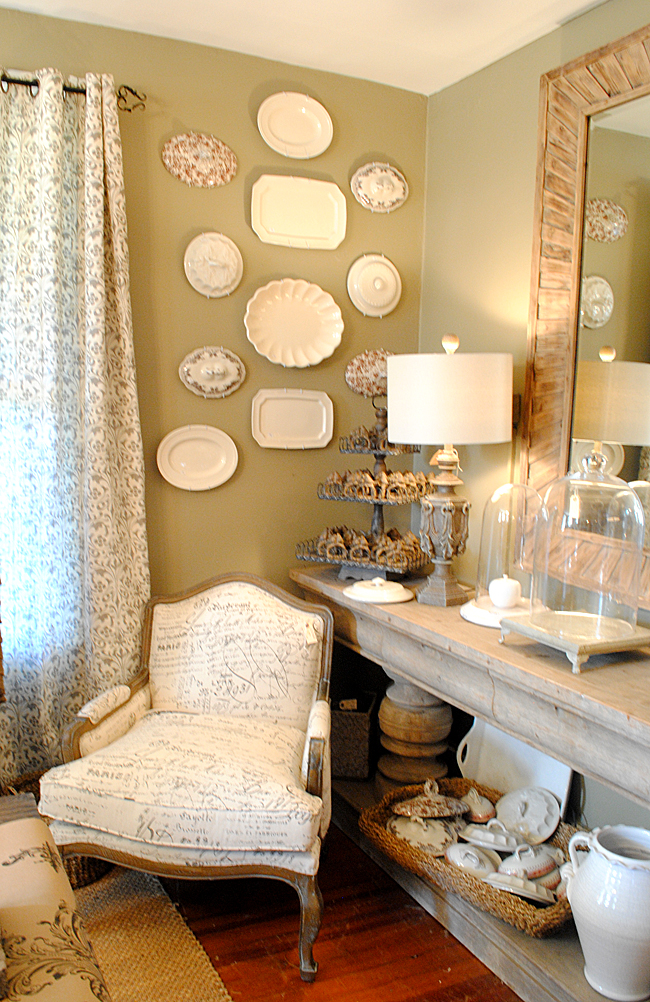 A beautiful Chair and some wonderful Antique China Lids. They look great displayed on the wall, but equally as nice displayed in a basket!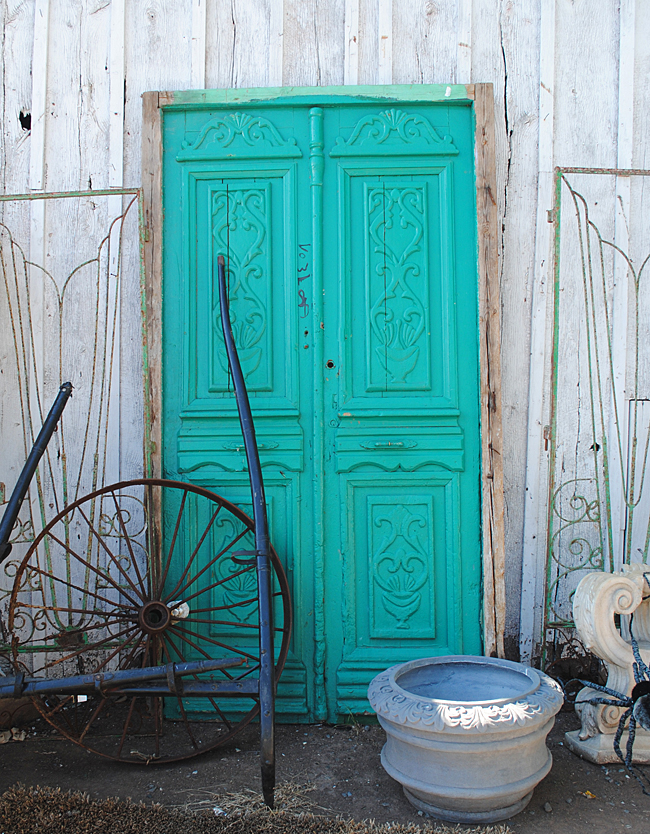 Swoon! How fabulous are these Antique Turquoise Doors?!!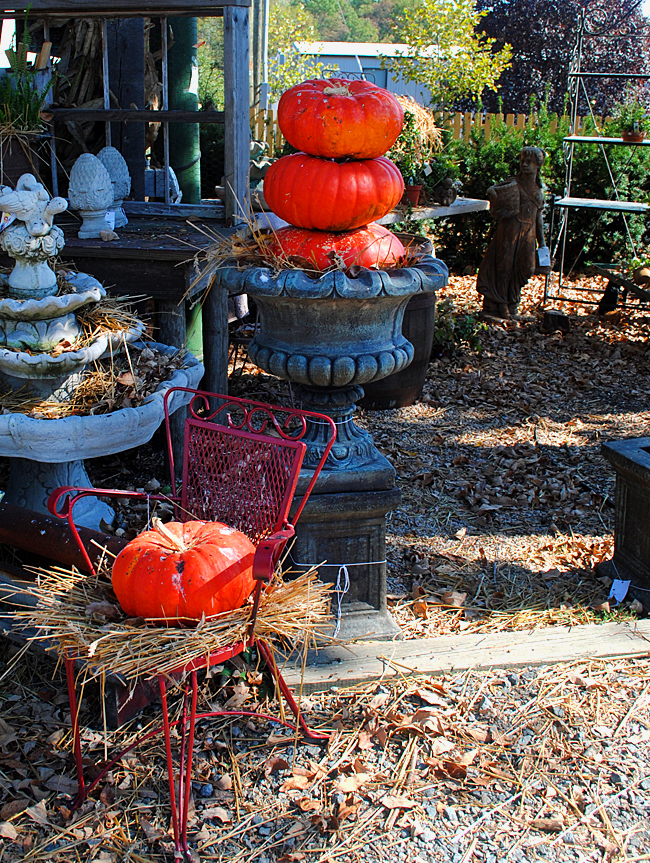 After touring The Design House I headed over to Lucketts Store. The grounds were looking great, with all the Pumpkins and Fall Garden accents!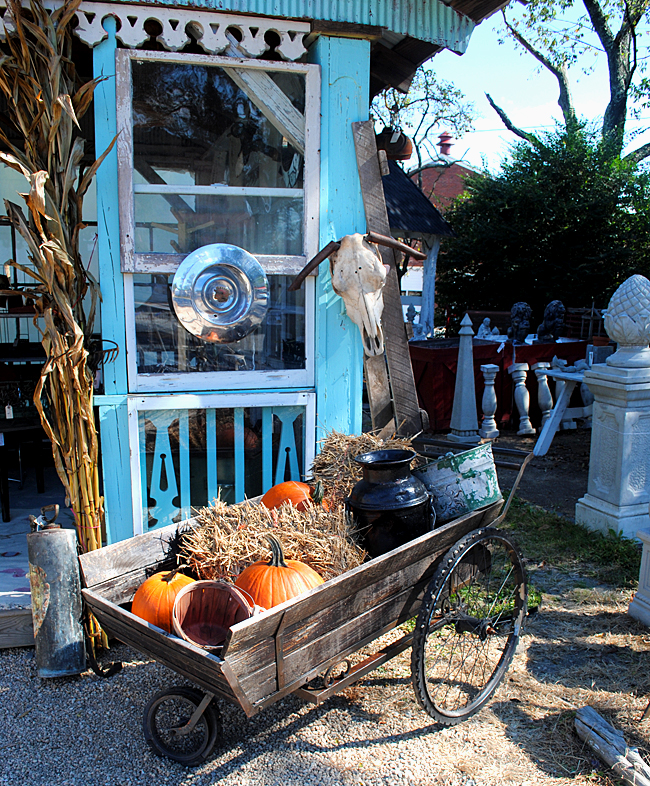 I thought this rustic wooden wheelbarrow full of pumpkins was so charming!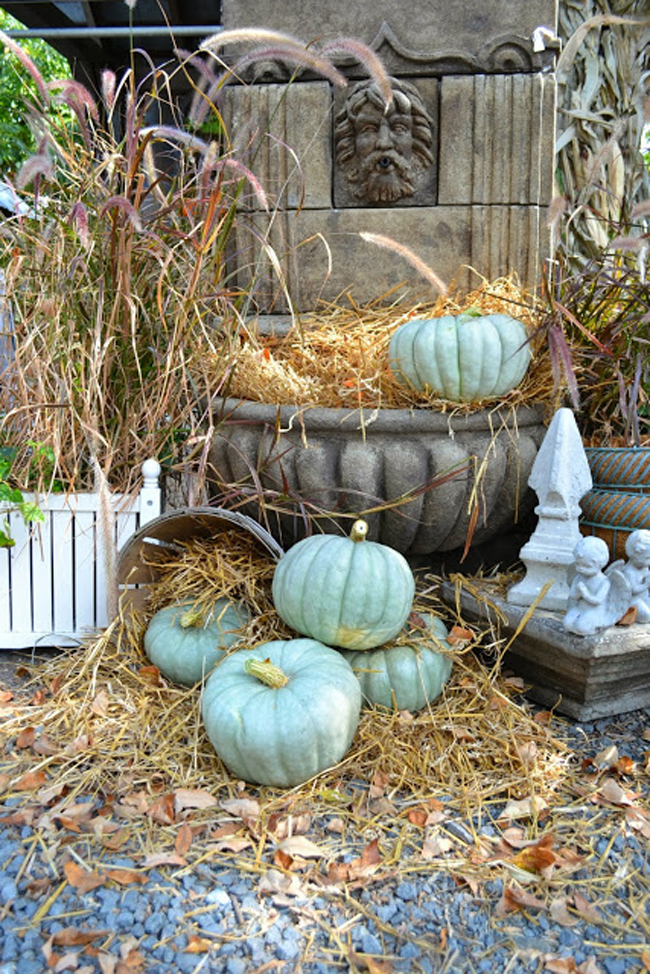 I have to confess, I didn't take this photo, I snagged it off of the Lucketts blog. I'm guessing Emily probably took this one. Aren't the Aqua Princess Pumpkins just soooo pretty!
How cool is this white plaster Deer Head?!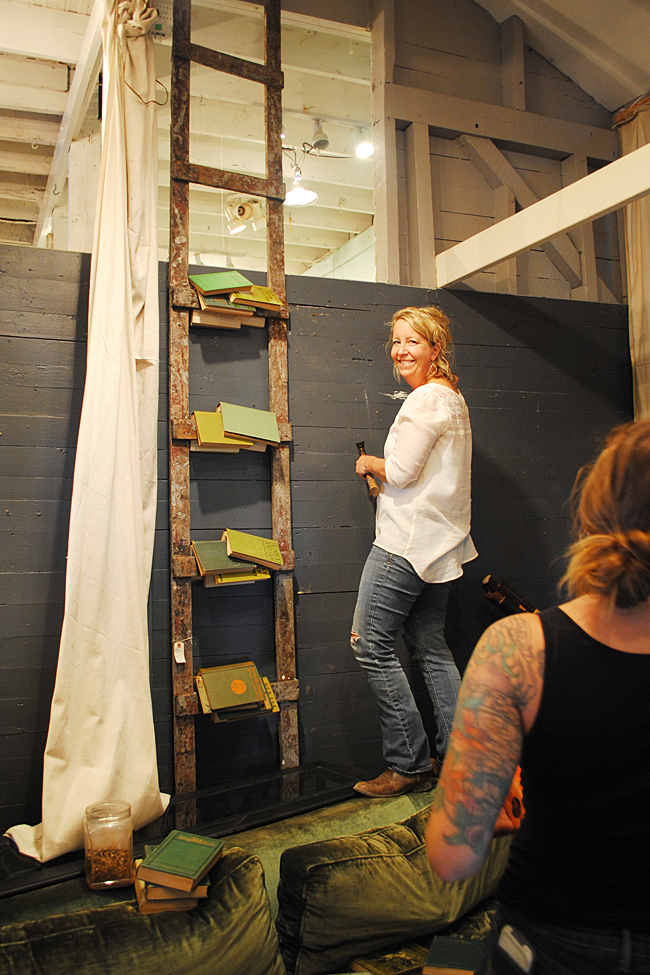 Inside of  Lucketts everyone was getting ready for the Weekend Event as well. Here's my friend Anne ( and Lil Amy's arm!) putting together a fabulous display in her booth. (The pumpkins outside are hers as well). You can see more of her gorgeous wares on her Facebook Page HERE.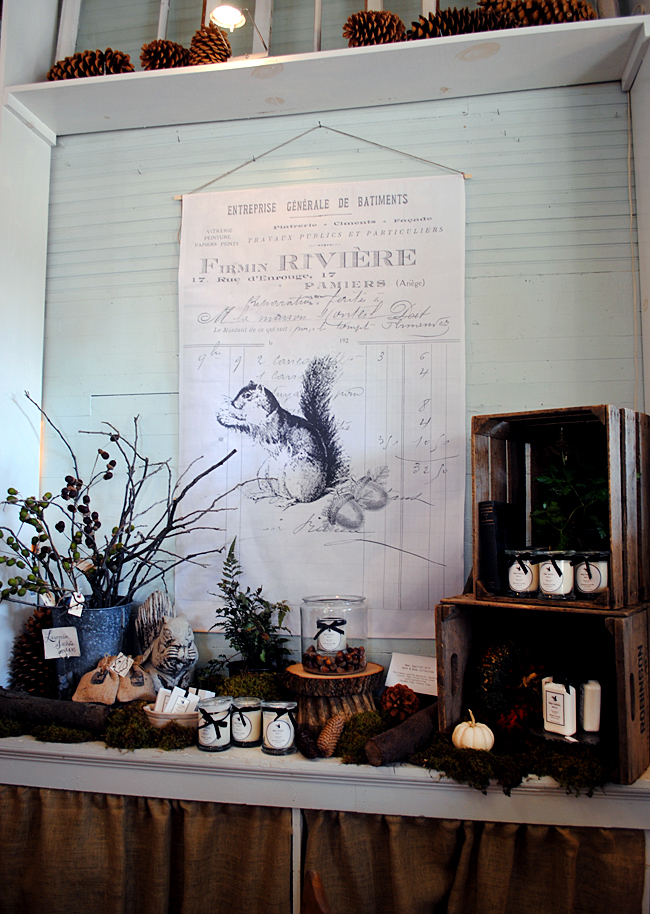 I stopped in my friend Lisa's booth, which always looks fabulous. Lisa and Jennifer have their own line of bath and body products called Squirrel Hill! The packaging is adorable and the scents, and product quality, are amazing! If you stop by Lucketts, make sure you check it out, so nice for gifts for the Holidays!
Another photos of Squirrel Hill products.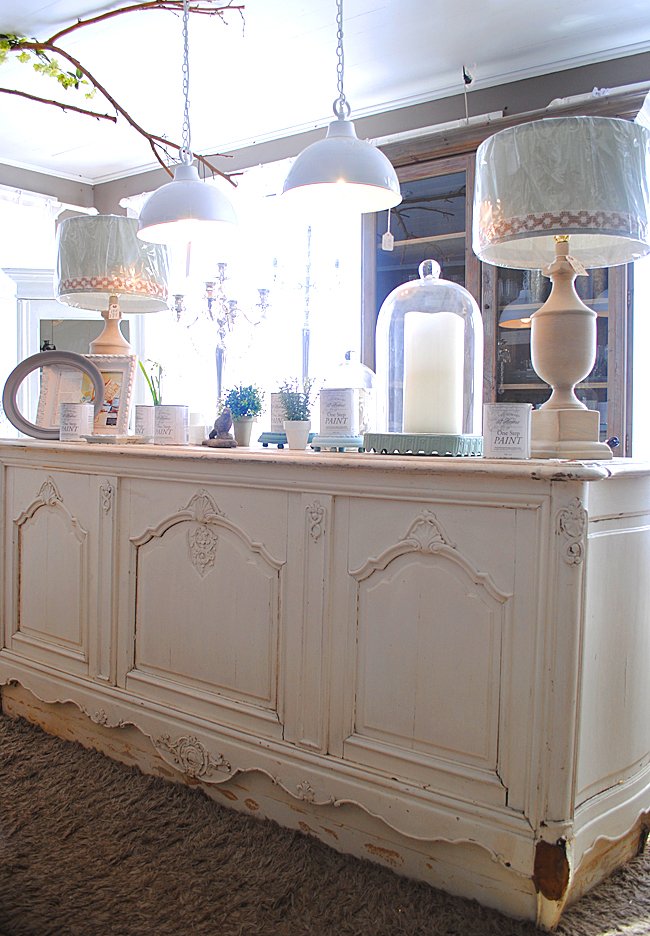 This European counter in Amy's room was too fabulous for words!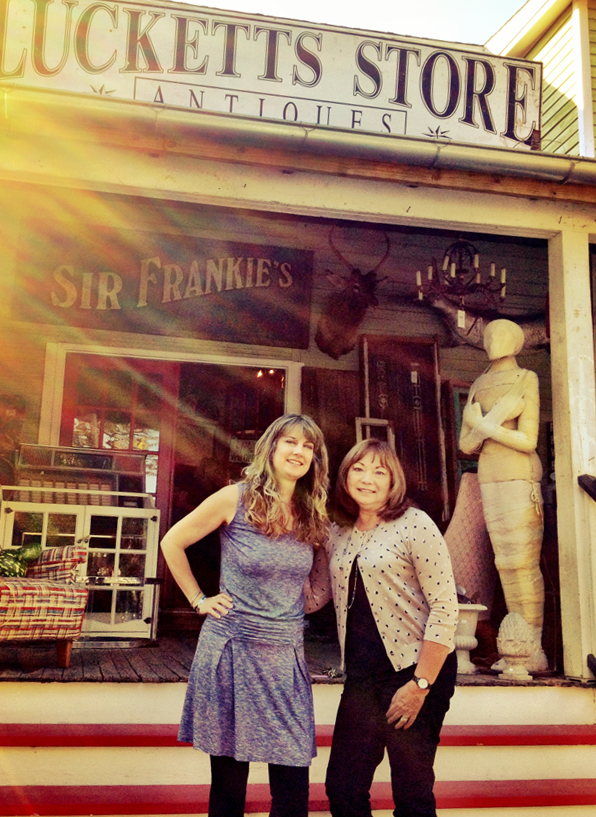 On my way out I ran into Shirley from Housepitality Designs! Shirley lives in North Carolina, and just happened to be traveling with her husband, and stopped by. How crazy is that?! One of the best parts about being a blogger, is that when you run into another blogger, it's like you are instantly friends! Shirley just got back from an amazing trip to France, be sure and check out her blog to see the gorgeous photos and read all about it!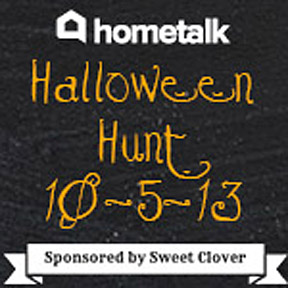 And I hope you to see you this weekend during the Hometalk Halloween Hunt! I'll be at Sweet Clover Barn in Frederick, MD from 9-11 on Saturday. But the Hunt runs all day. Both Lucketts and The Design House are participating, as well as Chartreuse and On a Whim. You can read more about the event Here.