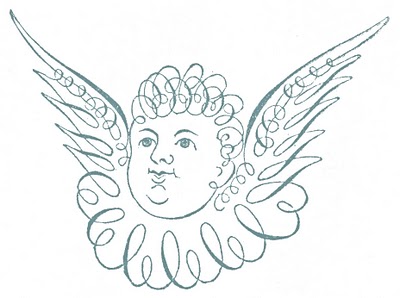 Click on the images to bring up the largest size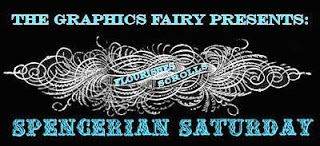 Okay then!! It's time for the next graphic in my weekly series "Spencerian Saturday"!!! Every Saturday I add another gorgeous image from an early calligraphy book.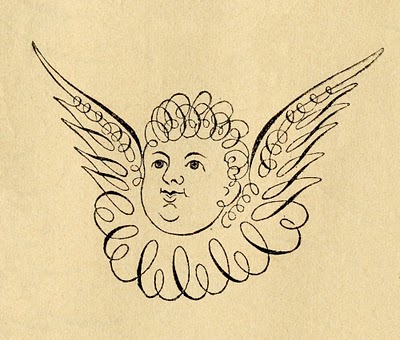 The original scanned version of this lovely Pen Flourished Cherub, is seen just above, and at the very top of the page, is a version I made just for fun, in teal.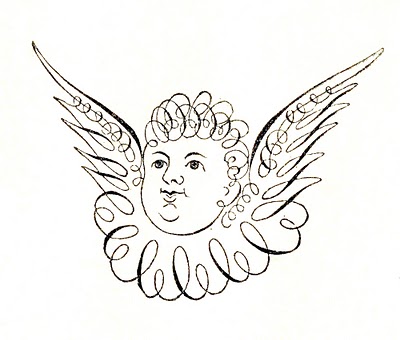 This one is a cleaned up version of the original. These would be fun for gift tags or cards!

And now for the winner of the Marie Antoinette Soap & Lip Balm giveaway!!! The winner is Ooglebloops from Artfully Ooglebloops. Congratulations !! The winning number was picked via random.org.
A big thank you to all of you for participating. It was so much fun to read all the comments, and meet so many new people. Anyway, if you didn't win, don't fret, there will be one more giveaways this month. The next one will be on "Brag Monday" again!
XXXOOO