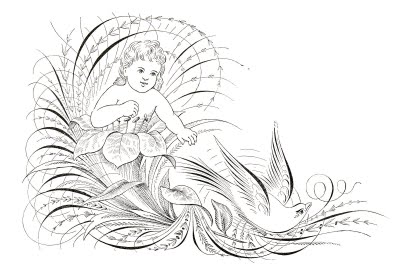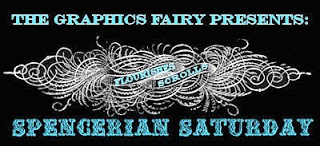 Wahoo!! It's time for the next graphic in my latest series "Spencerian Saturday"!!! Every Saturday I add another gorgeous image from an early calligraphy book.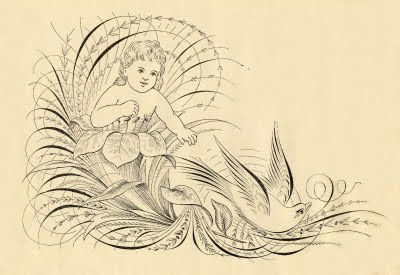 The original scanned version of this amazing engraved Flower Fairy with a Pen Flourished Bird, is seen just above. At the top of the page, is the cleaned up version.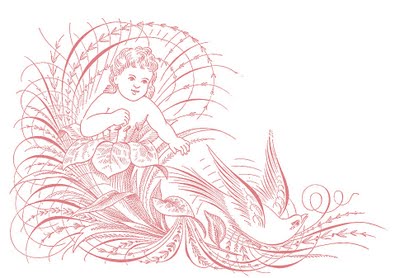 I also made this salmon pink version, just for the heck of of it. Make sure you click on the images to bring up the largest size.