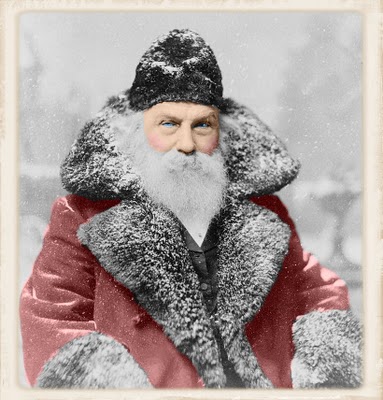 Click on the images to enlarge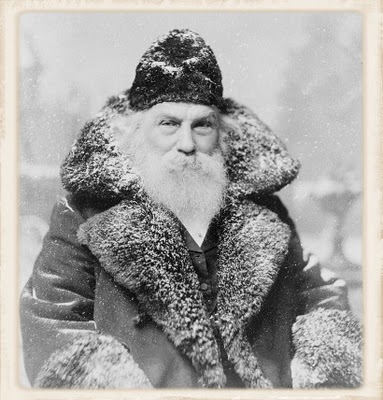 Well, well, well. I do believe this is an actual photo of the real Santa! What do you think? Is it him?!!
I played with him a bit and added a touch of color, although I like the original black and white version the best.
XXXOOO