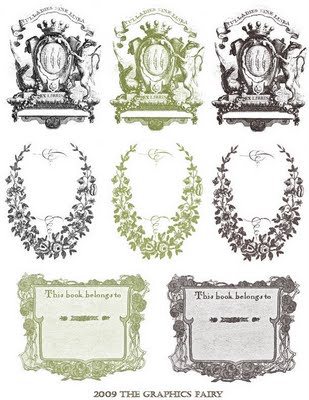 Today I'm offering a fun free printable of some antique bookplates!! I've made them in a couple of different colors for you. I think the green ones would be pretty in Garden books! Just click on the image to bring up the largest size. My printer setting has the option of "fit to page" if yours does too, select that option for the perfect print size, as this was made to fit an 8.5 x 11 sheet of paper. You could print them onto label paper and cut them out, or you could use regular printer paper and then glue them into your books. I've included the original scans below as well, the first two are very early ones, were talking Jane Austen era or earlier and the last one is from the early 1900's!
Also my friend Miss B is offering a beautiful Butterfly bookplate over at her blog Le Blah Blahg!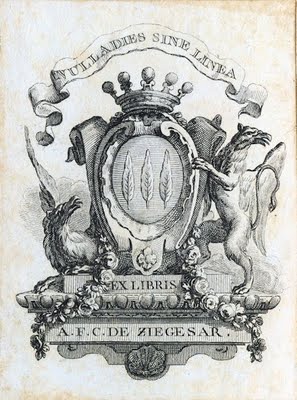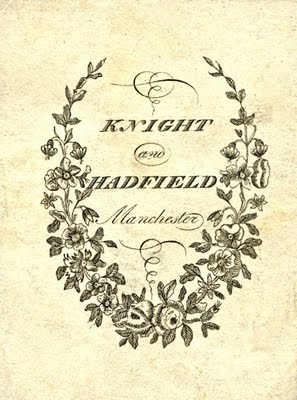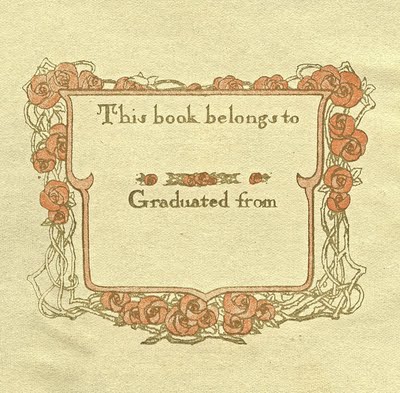 I wanted to thank all of you that have participated in Brag Monday!! I'm keeping Mr Linky open until Wednesday night so, if you have a project that you want to share, using an image from this site, then you still have a little time. There were so many wonderful artful creations, I have had a blast getting around to see all of them!
XXXOOO