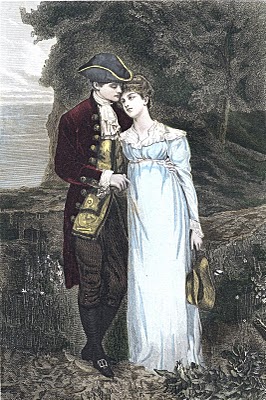 Click on image to enlarge
Today I'm offering a wonderful engraving circa 1890's. This one features a young couple in love. I adore the Empire style dress the woman is wearing, it's so Jane Austin -esque!
Perhaps you can make a lovely Valentine's Day card with this one for someone you love!
Happy Valentine's Day to all of you!!
XXXOOO