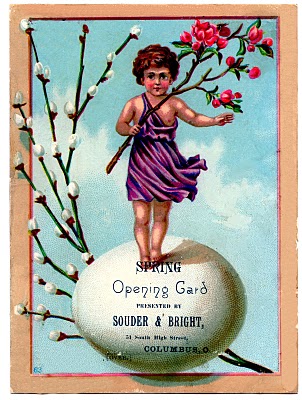 Click on images to enlarge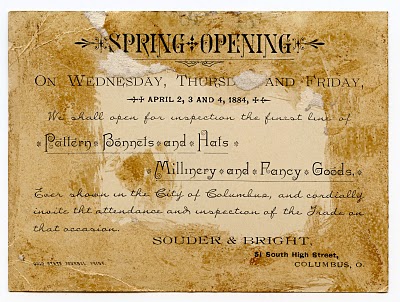 There is so much about this quirky little antique trade card that really speaks to me! I love the bright happy colors, the giant egg, the funny little cherub and the pretty Pussy Willow branches!
And then there's the back of the card… oh my the back… what's not to love about that! Gorgeous sepia toned antique patina, fabulous typography and the subject matter is so charming. I wish I could go to that Spring Opening, I would scoop up loads of the delightful millinery items and of course the "Fancy Goods" too! You can never have to many Fancy Goods, now can you?
XXXOOO