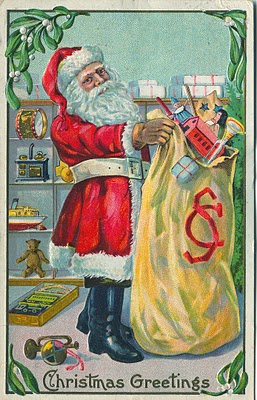 Click on the images to enlarge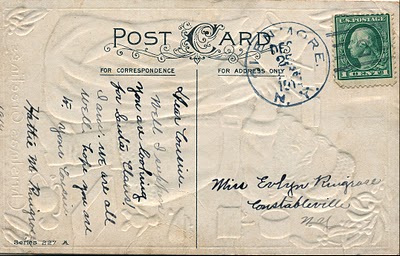 Thank you all so much for making my birthday such a special day today!! I received so many sweet comments and some lovely emails too, some that even had some surprises! You guys are the best!
This gorgeous Santa postcard was one such surprise from dear sweet Jane over at Out of the Crayon Box. This one belonged to her Grandmother and if you look closely at the back you will see a postmark of Dec 25th!!! What a treasure. If you collect antique postcards then you know how hard it is to find good Santa cards. And if you can find them they are usually expensive! I think the colors in this one are exceptionally pretty and I adore the mistletoe up in the corner.
XXXOOO