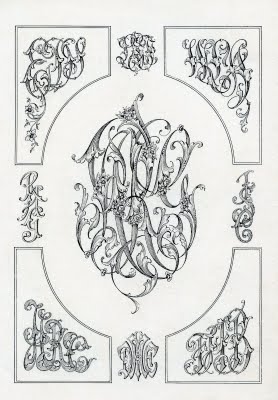 I hope you all are having a wonderful Thanksgiving. I ate way too much today, but I just couldn't help it was all so tasty!
Anyway, several weeks ago I picked up this gorgeous antique monogram book! This is a page from that book and it features some fantastic ornate monograms. I think this would make a beautiful background for any collage.
And Speaking of Monograms…

My friend Cathe Holden from Just Something I Made, is now selling customized vintage monogram sets on her site. You can find her online shop HERE. What a fantastic unique gift this would make for someone you love. Skip those lines at Walmart tomorrow and head right over to her shop instead, you won't be disappointed!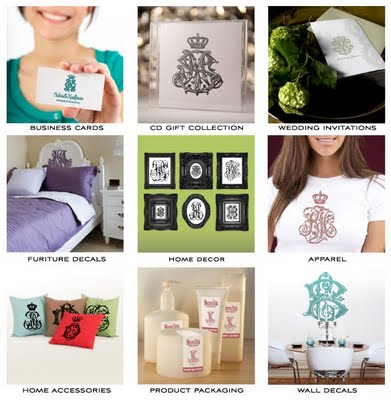 This is a little photo collage Cathe put together to give you some ideas on how to use her lovely Monograms, and she has lots more ideas on her site. I hope you will stop by and check it out!
XXXOOO