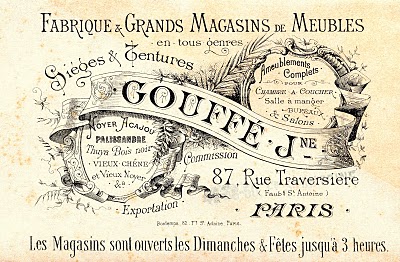 Click on the images to enlarge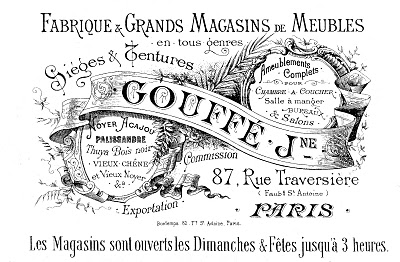 Okay, so I lied to you! I know I said I was going to post more vintage Valentine postcards this evening BUT… I was cleaning out my office today and I found the piece you see above and I just HAD to share it with you. And it just couldn't wait!!! I've had this for a year and had totally forgotten about. This is the front of an antique sales flyer for a Furniture manufacturer in Paris. I just love the ornate frame, the beautiful typography and of course the Paris address. I'm posting two copies, one that has the original aged patina and one that has been cleaned up, so you can decide how you want to use these. I hope you like them!
I promise, I'll post the Valentine's tomorrow.
XXXOOO