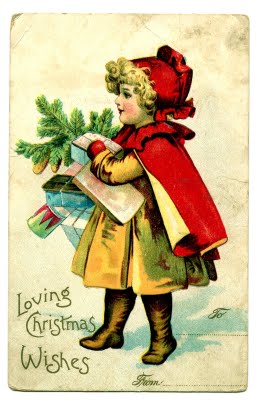 Make sure you click on the image to bring up the largest size
I love this!!! This is another one from my friend Ted's Red Riding Hood collection. This is a gorgeous antique Christmas postcard of sweet little Red, carrying gifts and a small tree. I didn't do much clean up on this one, I thing the age spots are actually rather appealing on this one.
If you look closely you'll see a spot for To & From! Just punch a hole and add a ribbon and you will have an instant gift tag!
XXXOOO