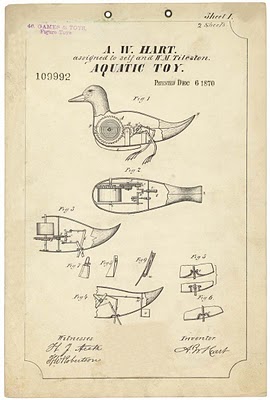 Click on the images to bring up the largest size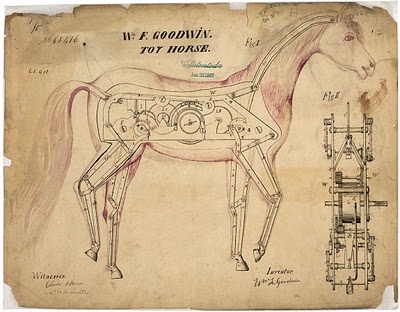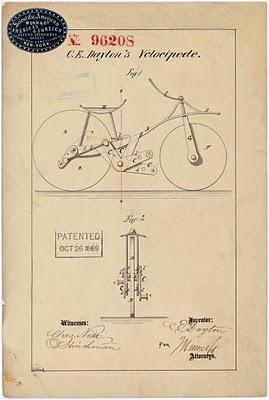 I think these are just so amazing! These are some early plans for some interesting mechanical items. The first one is a toy duck that appears to swim, the second one is for a mechanical horse and the third is for a Velocipede, which is similar to a bicycle. These are not in my personal collection, but they are in the public domain. I've cleaned these up some, but left most of the wonderful aged patina including some small rips and stains. I love the steampunk look these have so, wonderful for collage or mixed media!
In other news: The winner of the Greetings Rubber Stamp Giveaway was Chris from Evidence of an Artistic Life. She was picked via Random.org.
XXXOOO