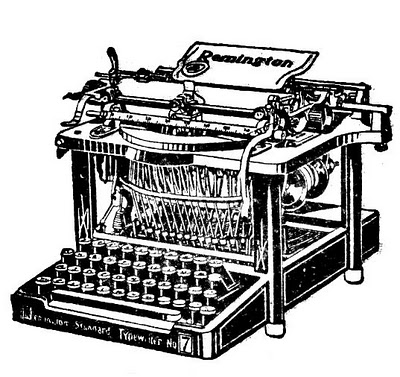 Click on images to enlarge
These are some really fun old typewriter graphics from pre 1920 ladies magazines! I've included three cleaned up versions at the top and two of the original versions at the bottom. I included only the original versions that had fun typography, in case you would prefer to use those.
Need some ideas on how to use these? Check out Pam's blog at Bibbidi Bobbidi Beautiful, to see the Pottery Barn inspired canvas art pieces she made. She used some other graphics from this site, but these typewriters would work just as well. You could use them in a home office. She has a great tutorial too!
XXXOOO