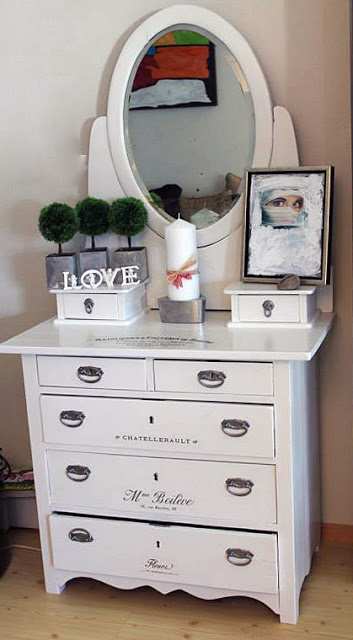 This charming Dresser Project was submitted by Kristin Schjelderup, from Norway,  via my Facebook Page.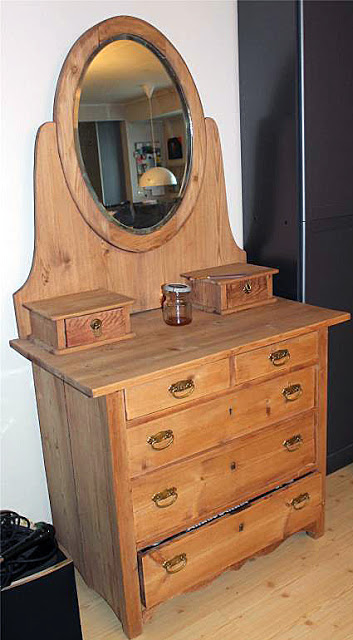 This is the Before Photo. Quite a nice Pine looking dresser actually, with a great shape to it! Kristin brightened it up with some White Paint (Chalk Paint would be perfect here!) and then added the French Flower Seller Graphic, using a method similar to the Mod Podge Technique.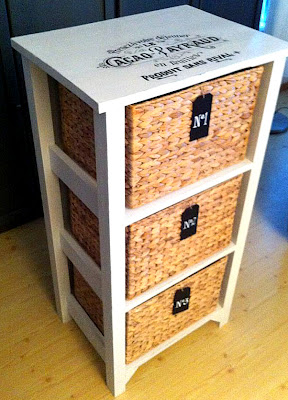 She also added some interest to this Basket Organizer, by adding the French Cacao Graphic to the top. Thanks for sharing Kristin!!