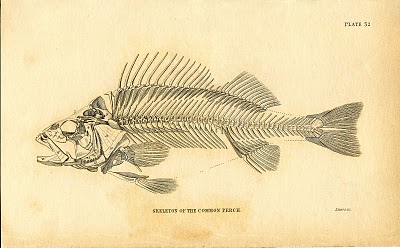 Click HERE for the Full Size Printable PDF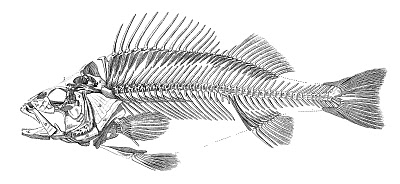 Here's a second version in black and white. Click image to enlarge.
This is a very odd, but cool
antique print
of a
Fish Skeleton
! This is quite an early piece and dates to about the
1830s
. I've included a high res printable for you, you'll notice it's sideways so that you can print it right out, with out having to adjust anything on your printer.
Share