Click HERE for the Full Size Printable PDF
This is a very sweet antique Natural History Print. These Antelope have such dear little faces! I think this one would be nice for Christmas, in a woodland theme. Although you could use it any time you like. I'm offering it in a printable high resolution PDF, so that you can print it up and Frame it for your home, or give as a gift!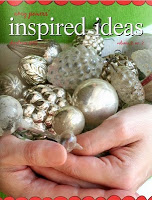 In other News: My lovely friend Amy Powers, from Inspired Co. Has just come out with the lasted issue of her online magazine called Inspired Ideas. This is the Christmas Issue, and let me tell you if you haven't seen it yet, you are in for a real treat!!!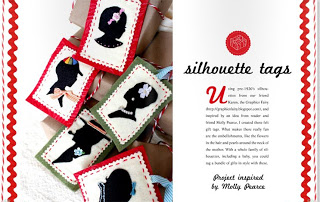 It's bursting with gorgeous colorful pages filled with amazing projects!!! Including these adorable felt tags that Amy made using some silhouettes from here. She has loads of projects by very talented guest artists, including Mary Engelbreit!!! Set aside some time to read this magazine, as you will want to savor it and take it all in. It really is that special!

Share