Well another year has come to a close! This was a year full of changes for me….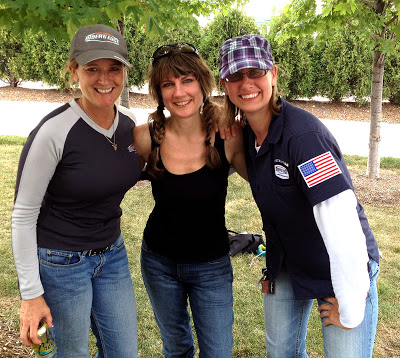 In 2012….  I went to Harley Davidson Summer Camp, via Blogher, and rode on a Motorcycle for the first time, and even got a lesson from these kind and patient ladies. I closed out my beloved Antique space at Lucketts Store, after 10 years, in order to blog Full Time. I attended 2 blog conferences and made some amazing friends, and even met some famous celebrities. I received mentions in multiple national magazines. I was picked by Sherwin Williams to redecorate, and blog about, my Living Room. I created my first video, and then I participated in my first LIVE video, and several more after that. For someone that has always had a fear of driving, flying, traveling, public speaking, and anything to do with change… well this year has been huge for me!  And, oh yeah… just a couple of weeks ago I turned 50. I remember Oprah saying that the 50's are amazing and now I'm pretty sure she's right. I can hardly wait to see what next year brings!
These were the most popular posts for the year, although some of them are from the year before. I've split them up into 5 projects/articles and 5 printables. Just click on the title under each photo to view them.
Blessings and hugs to all of you that read my blogs, and find ways to use my graphics in your projects. I'm so grateful for your support, your lovely comments, and the projects that you share. You all inspire me to keep at this every day. When I'm out on a buying trip, or even when I'm creating a project, I have all of you in mind. It's exciting for me to find something wonderful to add to my collection, but it's even more exciting for me to share it with you guys, and then to see what you all come up with for those finds, or when you recreate one of my projects… well that's the most satisfying of all! I hope you all had a wonderful 2012 and I hope you'll have an even better 2013!!
xoxo