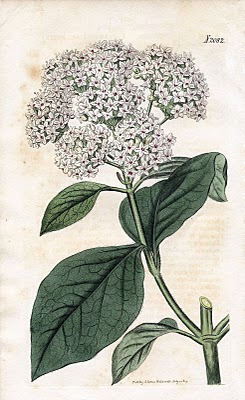 Click on image to enlarge
This is another early botanical graphic Circa 1820's from the Curtis Botanical Magazine. This beauty is a Viburnum. This would be fabulous framed and hung along side the coordinating print found HERE. I wish you could feel how thick and crispy the paper is on the original, I'm so in awe of these very old pieces. It's such an amazing feeling, holding something in your hands that's nearly 200 years old!
You will need to click multiple times on this one to bring up the largest size, this is quite a large file!
Share