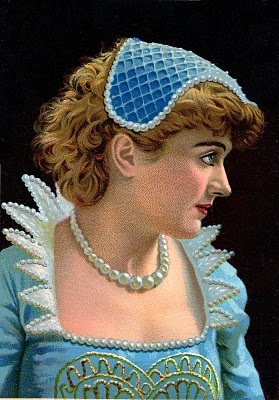 Click on image to enlarge
This is yet another image from the "accidental" antique mall shopping spree from last week.
See… I told you I bought a lot of stuff that day! And I've got plenty more too! Anyway, this one is a lady in the most gorgeous blue dress. Love that pearl collar!! She looks Elizabethan to me. Although the card itself was probably made around 1900.