Hey again! It's Gina from The Shabby Creek Cottage, and I'm back for twice in one week – woohoo! No, don't check your calendar, I'm just filling in an extra day, because sometimes I have more ideas than just one a week 🙂 Today I'm sharing a super easy (and adorable) market apron – which is no sew. I knew you'd like that part!
This post may contain affiliate links which won't change your price but will share some commission, you can find our
privacy policy here
.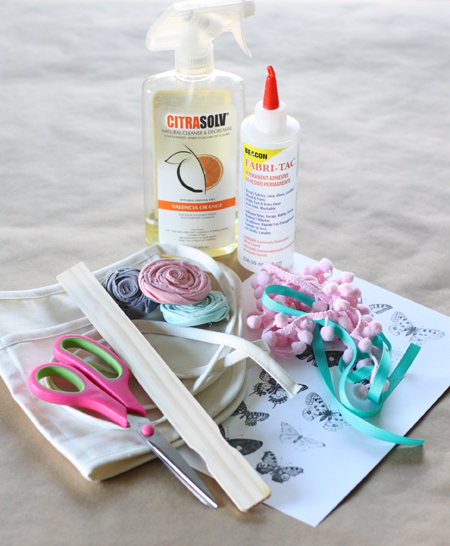 For this project you will need:
Pocket apron
ribbon & trim
Fabri-Tac
Scissors
Flower pins/embellishments
CitraSolv
Toner Based Image Print
A braying object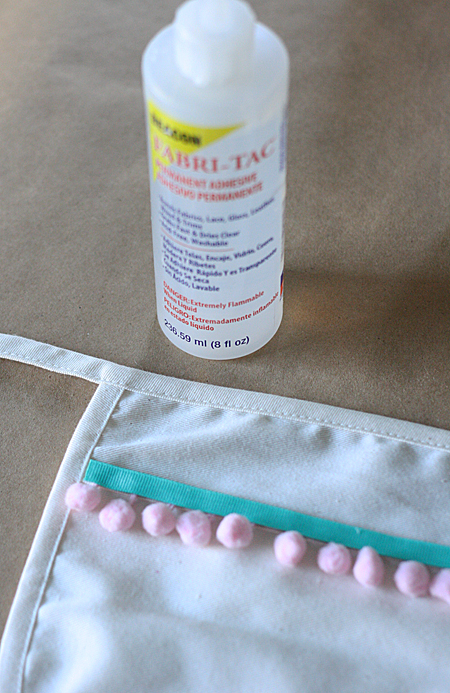 For my trim, I used a simple pom-pom fringe and some ribbon. First I used a line of Fabri-Tac to adhere the pom-pom trim onto the apron, then used more Fabri-Tac on top of the pom-pom fringe and put a line of ribbon right on top of it. Sooooo much easier than sewing, and it's washable after 24 hours.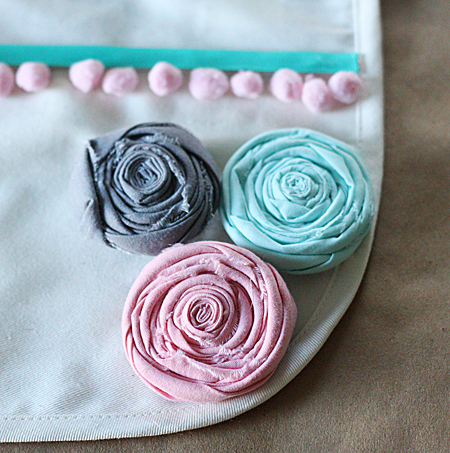 Next, add your flower pins/embellishments on top. I used pins, but you could glue the pre-made ones from the craft store right to the apron with more Fabri-Tac, too. Adding them first helps you figure out where to put the images.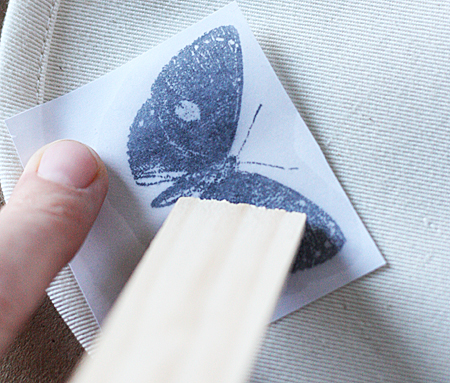 Next, trim out the images you want to apply and place them flat down on the fabric. Wet the paper with Citra-Solv and give it a minute or so to loosen the toner, then rub firmly all over the image really well with a paint stick, spoon, anything solid will do the trick. Rub more than you think you need to, just to insure that the image is transferred well. You can peek on a corner to check, but don't move the paper until you're finished. Holding it with your fingers works, but you can also use a bit of tape to help, too.
After the Citra-Solv transfers have cured for 24 hours, then you can iron it and wash as normal.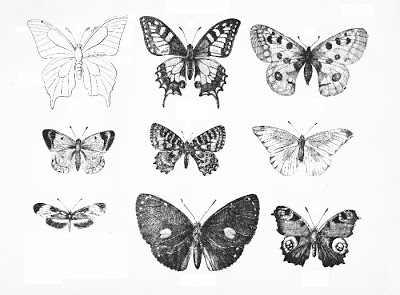 Click image to enlarge & save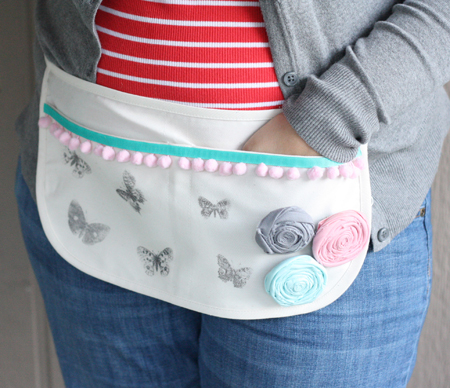 Once your embellishments are all in place, you're done! It's the perfect, cute little apron if you're set up at a market or having a yard sale, or even if you're a crafter and just need a little pocket to keep something close.