Decorative Plates are everywhere…groups of plates…pairs and walls of them!  Did you ever think of customizing some with your own style and mixing it up a bit?  Well here is an easy DIY that I think you will find tons of fun.
This post may contain affiliate links which won't change your price but will share some commission, you can find our
privacy policy here
.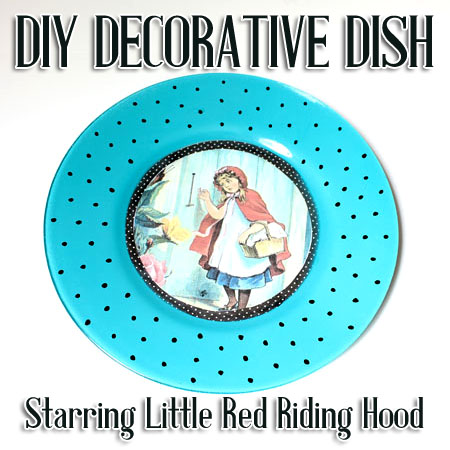 You will need a few supplies…a clear glass plate…your favorite image…some complimentary decorative paper…Mod Podge…a permanent sharpie…a sponge brush and your favorite color spray paint.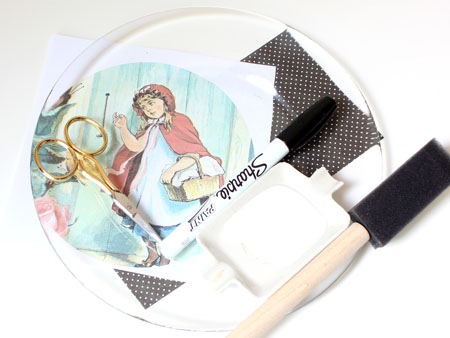 It all depends on the size of your clear plate what size you need to make your images…so adjust the size and then cut the complimentary circle a bit bigger so it will form a framing around the image.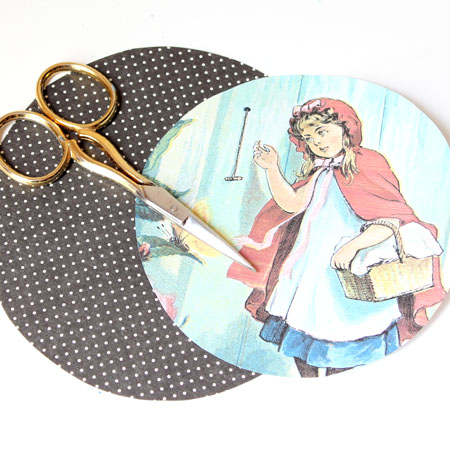 Glue the two pieces together with a nice layer of Mod Podge or your favorite glue.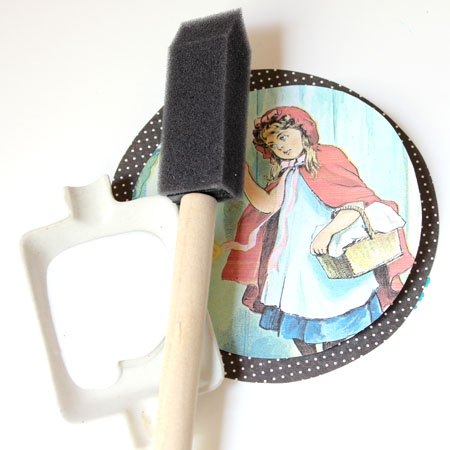 Take your sharpie and create a design…pattern…doodle…etc. of choice on the back side of the clear glass plate and allow to dry.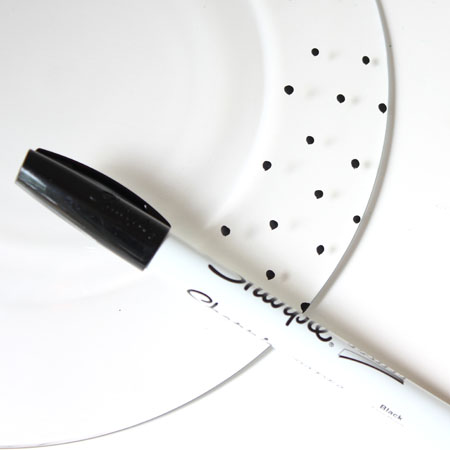 Then apply a nice even layer of Mod Podge and attach your matted image onto the plate and allow it to dry and when it is completely dry…spray the backside of the plate with your favorite complimentary color spray paint and allow to dry completely.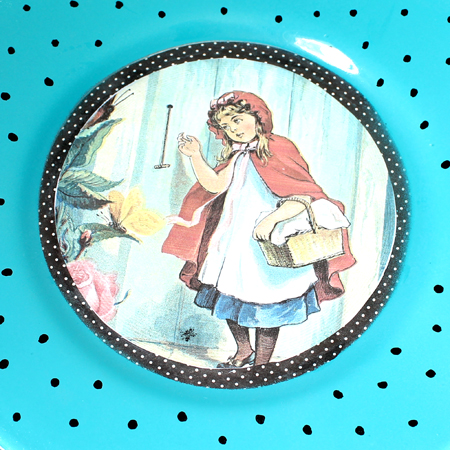 Then add your favorite brand of plate hanger and add it to your collection of plates…create one…two…three or a whole wall of them!  They are also great for a nursery and The Graphics Fairy has amazing Fairy Tales…Angels…Fairies and more that would be wonderful!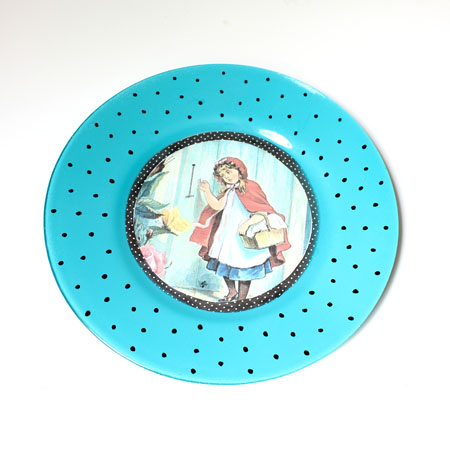 I used the wonderful Little Red Riding Hood for this one…and you have over 4000 to choose from! Something for everyone!  Hope you have tons of fun creating your own plate art…I think you are going to have tons of fun!  Thank you for allowing me to share this project with you and if you ever want to come and say hi…I hang out over at The Cottage Market.
(((HUGS)))   
Andrea