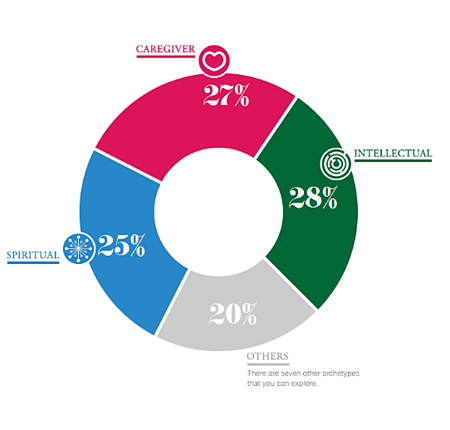 You may recall that I did a post recently about a site called Archetype Me. In my last post I discussed a little bit about who I thought I was. Not an easy task, to be sure! Many of you asked yourselves the same question, and can I just say that I loved reading your responses! I always thought you guys were the best, and now I have proof, so thanks for participating in the discussion.
This post may contain affiliate links which won't change your price but will share some commission, you can find our
privacy policy here
.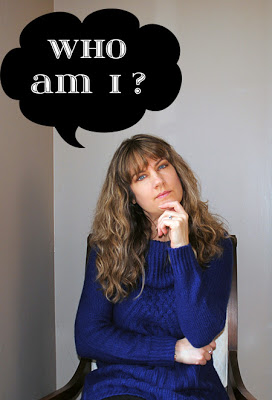 Anyway, after that post I hopped on over to the Archetype Me Website and took the Quiz. My results are above. I have to say I thought "creative" would have appeared there (I think it's in the gray segment), and I was surprised to see that intellectual was the  largest segment. What? Me? haha! I think it's because I love researching things and I analyze … and over-analyze… everything!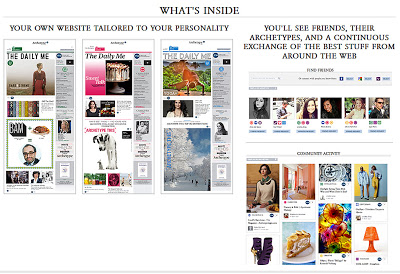 What I love about the Archetype Me website, is that once you find out your Archetypes, it curates content just for you and your types! Also, you can change out your types if you want. While I would definitely say that I'm a Caregiver, I would prefer to read content about Creativity, so I changed that one out.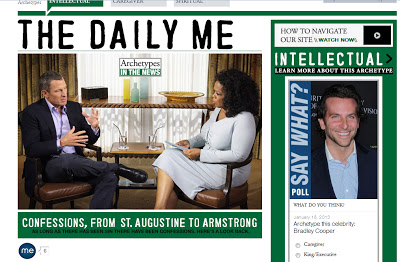 Each day when you go to the site, you get a brand new "The Daily Me", it's like a personal newspaper that contains content tailored for your Archetypes! Look… there's Oprah, on mine. I love Oprah! You also get a board where you can curate your own content, that other people have shared on the site. And there's a handy little "Me" button that you can add to your toolbar and use (like Pinterest) to add content from around the web. Also, each time you add something, it asks you which Archetype you want to save it under, so that way it's all nice and neat, and easy to find!
All and all, the quiz showed me that I'm right on track, especially when it comes to fulfilling my purpose. I feel like my blogs are my purpose. I love the research that goes into tracking down wonderful old things to share with you guys, and I have learned tons over the years about Photoshop, Blogging, Social Media etc.all of that falls under the intellectual part. I love sharing my graphics, especially knowing that so many people rely on them to bring inspiration to their creativity, or to use them to make things that they can sell and help support their families with, or just to make them smile, that's the Caregiver part. And lastly, I don't know if I've ever shared this online before but, the idea for my blog came to me after praying about it. That's pretty Spiritual  in my book!
If you want to explore more about what archetypes can reveal to you, then check out the book "Archetypes: Who Are You?" which is currently available in stores and online. And… watch for the new webisode series that will be premiering at the end of January/early February.
Now for the Giveaway! (This is a 2nd $50 Visa Gift Card, so go ahead and enter again, even if you did so for my first post… you get another chance here!)
 
Why do you think it's important to really know who you are? What ís your archetype?

Leave me a
comment below
in order to be entered for a random
drawing
for a
$50 Visa Gift Card

and a copy of Archetypes: Who Are You? book, signed by the author Caroline Myss!