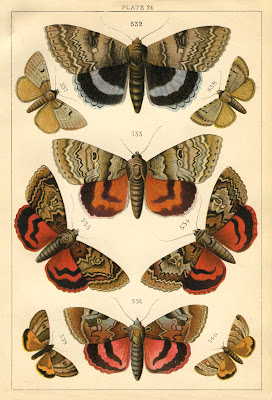 Click HERE for the Full Size Printable PDF
These lovely Moths come from an Antique Butterfly book!  I like the bold colors on these and loved that they are all numbered. What is it about old numbers that's just so cool?! This is a great looking High Res Print. There are more of these Natural History Prints in the book, so I'll share more soon.  It would be nice to frame several and hang them on a wall together!
In Other News: Check out my pal Wendy's site at Vintage Fangirl , she has lots of fun printables and vintage crafts too!