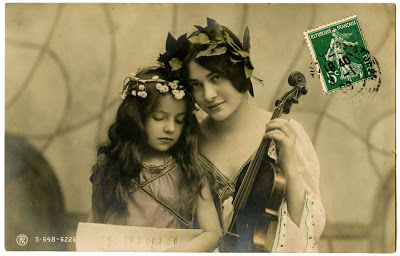 Click on Image to Enlarge
This is a lovely old Photo showing a Mother and Child. They are both wearing pretty Wreaths on their heads, the Woman's appears to be a classic Laurel Wreath. She's also holding a Violin. I thought this would be nice to use for Christmas. Love the old Postage Stamp too!
In Other News: Check out my Mercury Glass Project Tutorial over on my DIY Blog. I'll show you how to make a festive looking bowl for the Holidays!