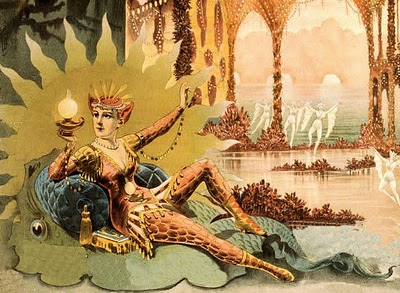 Click on image to enlarge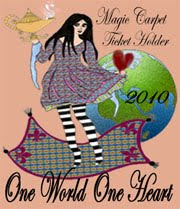 This giveaway is now CLOSED, a winner will be announced soon. Thank you to all that participated!!


I'm super excited to be participating in the "One World One Heart" Giveaway extravaganza this year!! I had planned on joining up last year but well… umm.. I missed the deadline. Bummer! But this year I'm right on time! In fact I'm a teensy bit early as it officially starts tomorrow January 25th. This delightful and widely popular event is the brain child of Lisa Swifka, who started OWOH in 2007, as a way of bringing bloggers together from all over the world. You can go HERE to read more about it.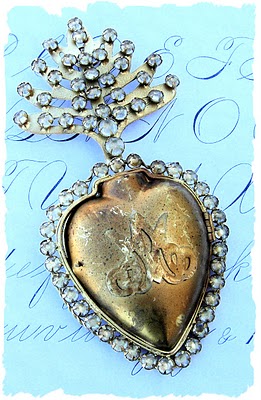 This is my giveaway prize! A beautiful bejeweled metal sacred heart from Cody Foster and Co. This is a copy of an ex-voto style relic. The originals were placed in churches in order to ask for prayers or wishes to be answered, or as a way of showing gratitude. This version is done in a gold toned metal, with an applied antiqued patina.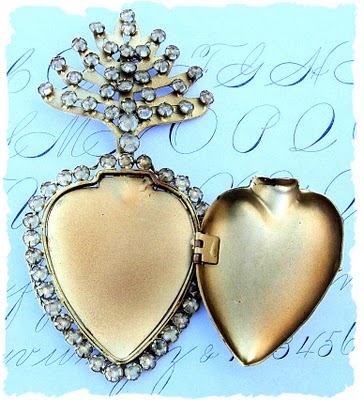 The little prong on the front is used to open this up and reveal a secret compartment inside. Imagine the collage possibilities here!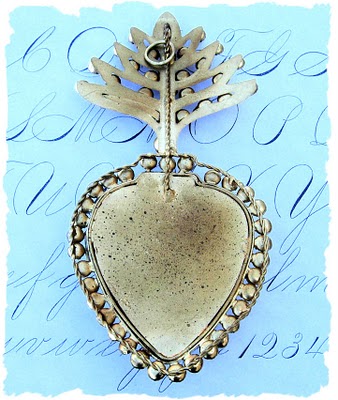 The back of the piece has a hook for hanging. This measures 7″ by 3 1/2″, a nice generous size!
Now for the rules: In order to win, just leave a comment. You may comment once per day from now until February 14th. The giveaway will end at 10:00 P.M. Eastern time on Feb 14th. As with all of my giveaways, international readers are welcome to enter. I will ship this to where ever you are, providing it is legal for you to win this, in your part of the world. The winner will be announced on February 15th.
Please note: The item chosen for this giveaway was provided by me, via my shop www.fleurish-home.com
P.S. Help yourself to the image the top of the page. I thought it was quite fitting for the "Magic Carpet Ride Theme"! As with all of my images it's free for you to use for personal or commercial use.
XXXOOO