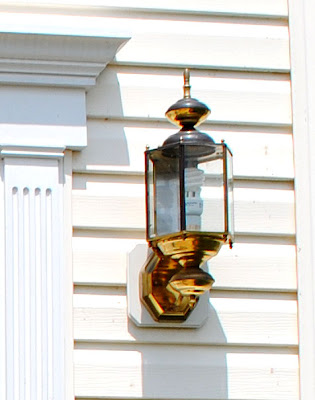 Some time over the next year or two my husband and I would like to move. We're crossing our fingers that the housing market will be a bit better then and hopefully our house will sell. In the meantime we're working on sprucing up a bit and making some improvements to make the house more attractive to buyers, although if it doesn't sell, I guess we'll just enjoy the improvements ourselves!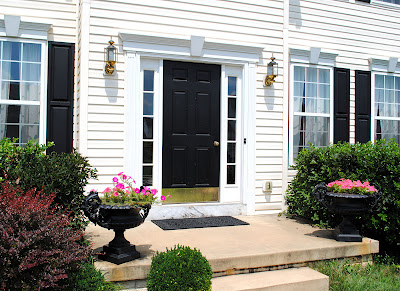 One of the projects that I've been wanting to tackle for a long time, is replacing the cheapo ugly Brass Exterior Features that came with our house. Ugh! They just look so dated to me.
Off we went to Lowe's to find a solution. I knew I wanted something black to go with our shutters and front door. I also love the idea of Security lights that come on when you approach our house. Since 3 of our neighbors are police officers, I don't feel like security is that much of an issue. However we have 4 adult children that are coming and going at all hours, so I like the fact that the lights go on as needed, since it saves us electricity!
Our local Lowe's had a nice selection to choose from, I really loved the one on the bottom right, and if we planned on staying in our house forever I would have grabbed that one. Instead I picked one with a more affordable price point and there was a discount when you got 4, which was how many we needed! Wahoo, I love a good discount!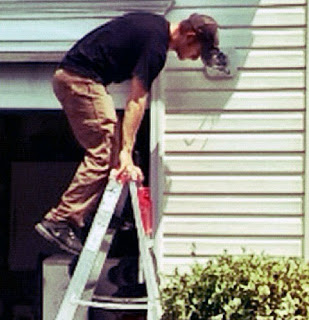 Here's my step son installing the lights. All those Summers he spent working for an Electrician are paying off. At least for me anyway! haha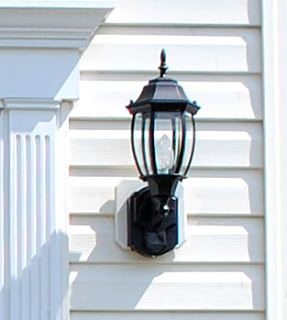 Here's the fixture in place, much better than the ugly brass don't you think?!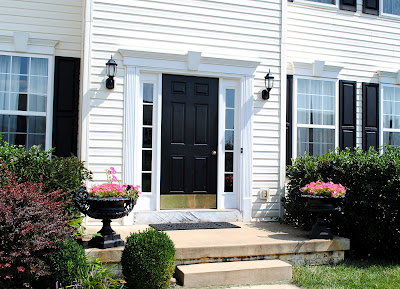 There's lots more to do to the front of the house yet, I need to get rid of the other brass accessories and there's some additional sprucing up that needs to be done yet, but I'm happy with how the fixtures look!
Please note: I was not paid for this post, nor did I receive any free products. Just blogging about my life, on this one!