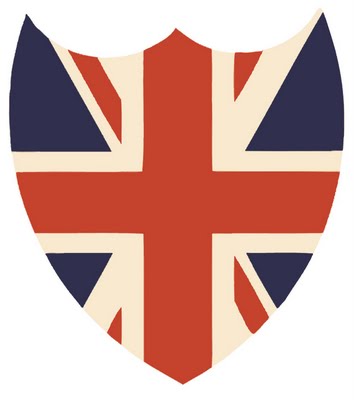 Click HERE for the Full Size Printable PDF
This is an image that I came up with this weekend, for a project that I've posted.  It's a Union Jack Flag, that I made into a fun Shield shape.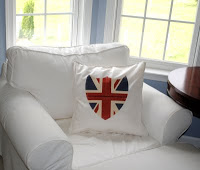 I made this awesome pillow with it, or at least I think it's awesome anyway! You can go HERE for the larger Pillow sized Printable Transfer of the image above. To make a big pillow, or chair seat or whatever you want! Also, if you're a transfer nut like me, you'll want to read about the AMAZING new Iron On transfer paper that I used, it's truly awesome stuff!!