This post may contain affiliate links which won't change your price but will share some commission, you can find our
privacy policy here
.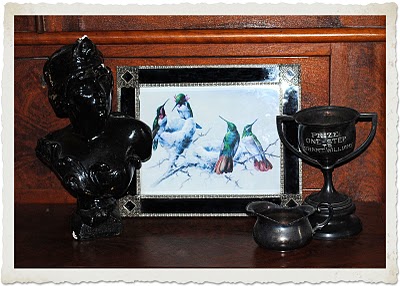 Today's Crafty Project, is a super simple Instant Art printable, along with a beginners "How To" on printing my images in order to get the best quality print!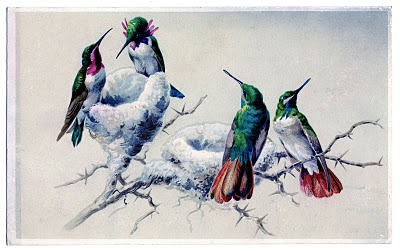 Click HERE for the Full Size Printable PDF

For those of you that are old pros at this stuff, you can simple
print
the PDF above of the beautiful
Hummingbirds
,
frame it
and carry on with your day!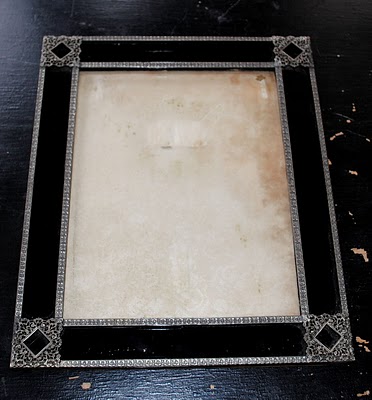 This is the before photo
For my project, I used this antique frame that was in my garage. It's a beautiful filigree and black glass frame, that was kind of dusty and groady, so I cleaned it up a bit first.

Next: The Printing Primer!
Over the years, quite a few people have emailed me, asking about the best way to print, in order to get the best quality. So I thought I would put a few tips together here, and show you
step by step how to get a good quality print.
Step 1: The Paper – The best paper to use is Photo Paper. This type of paper is makes a huge difference in your print quality. I like to use "Matte" paper. Matte finished paper has no shine to it, and gives you and old fashioned looking print. There are loads of brands to choose from, including ones that are specific to your brand of computer.
Step 2: Printing – For the best quality you want to select a setting on your printer, that is made to give you the best quality. I've taken some screen shots of how it looks on my computer, yours may look a little different, but it should be pretty similar. After clicking on the "print" button, a little screen will pop up. Instead of hitting the "ok" button, like you normally do, this time hit "Properties".
Next:
Here we have the
Properties screen
. Make sure you
select "Best Photo"
or whatever your screen offers, as the highest quality option. (Notice the reminder about using good quality paper!).
Then hit the "ok" button
.

Next:
On my computer I end up
back at the first screen again
, then I hit the
"ok" button
.
And your image will start to print.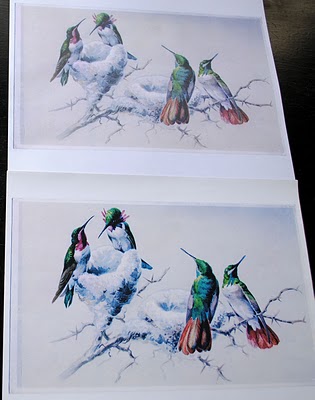 This is a
photo of 2 printed images
. The one at the
top
was
printed on regular printer
paper, with the
standard print setting
. The one at the
bottom
, was
printed using "Matte Photo Paper
" with the
Best Quality setting
on my computer. You can see the difference is like
night and day!
!
Optional Step 1:
You may want to
protect your print from fading
by using a sealer like the one by Krylon that you see above.
Krylon also makes sealers
that will make your ink more
waterproof
too.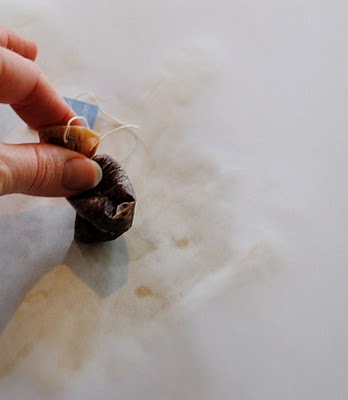 Optional Step 2: Antiquing-
To be honest, i
f you follow the printing steps above
, you probably
won't need to antique your paper
, as the high quality print, includes the original ageing and really looks like an old print. But of course the
back of the print will be white
, and if for some reason, that just won't do… then you can
take a tea bag and tea stain the back
.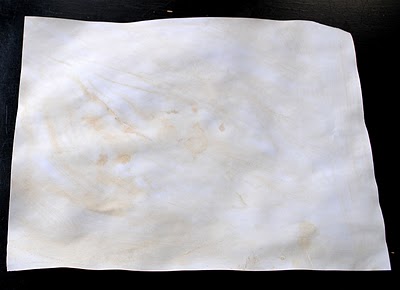 This is how the paper looks after tea staining it.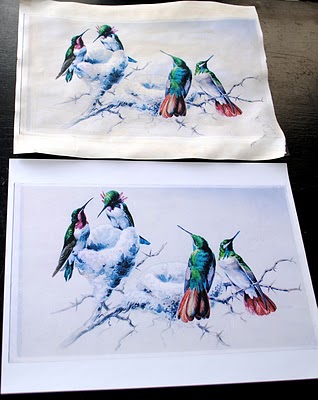 Just for fun, I decided to tea stain a plain piece of photo paper, and print on it (after it dries!). You can see it at the top of this photo. It was quite rumpled and my printer, didn't love printing on it, but it did work. Next time around I would probably iron it first, as it could jam up the printer! In the end I liked the print better with out the tea dye, but I thought I would include it so that you can decide for yourself.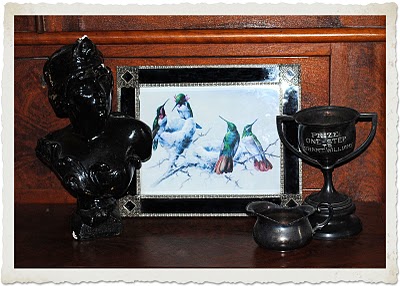 Here's the after. An easy and pretty project that anyone can do!
I'm linking this one up to:
Frugal Friday at The Shabby Nest
Met Monday at Between Naps on the Porch
Made by you Monday at Skip to My Lou
Get Your Craft On Tuesday at Today's Creative Blog