It's time for another Request Day! I'm afraid this is going to be the final one. I love doing these for you guys, but they are hugely time consuming. I often spend the entire day trying to find the requested graphics, and I'm unfortunately just not able to devote that kind of time to this anymore. I will still answer requests occasionally, here and there when time permits, but I will no longer have a scheduled day for them.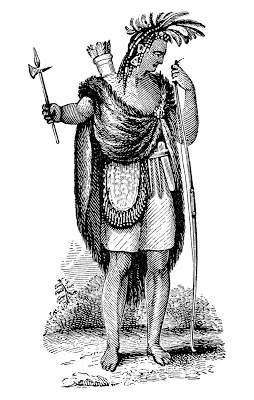 Kimberly was hoping for a Native American Image for Thanksgiving. This Native American Man is from an 1870's Type Book.
Deb requested some Vintage Railroad Graphics. I found this wonderful Train in the same book as the one above.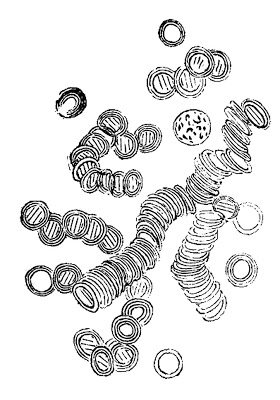 And lastly Kathleen was wishing for some Blood Cell Images. These Blood Corpuscles, were the closest thing that I could find, they are from an 1870's Physiology Book.