It's time for another Request Day! I'm doing these once a month now, the next Request Day will be on Thursday August 11th.
Here's what I found for you this Month: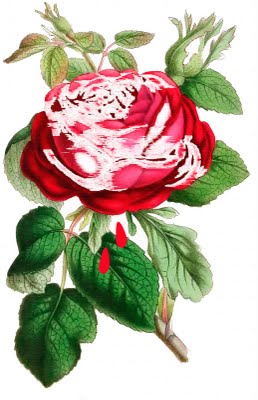 Christine had an unusual request for me! She wanted me to alter the Red Rose image from my site, to make it half white and red, as thought it were being painted "Alice in Wonderland" style for The Queen! I added a few red drops of paint dripping off, for some added interest. This one was a lot of fun for me!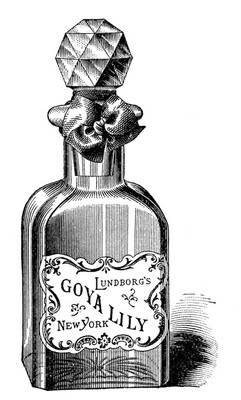 Jeanine was wishing for a Perfume Bottle. This fancy version was found in an 1890's Pharmacy Catalog!

Primitive Echoes and also Christine, asked for Poison or Potion labels for Halloween. I just love this one! It really has it all, with the Skulls and the Moon and Star. I also love that you can "name your poison" and write it on the top part of the label!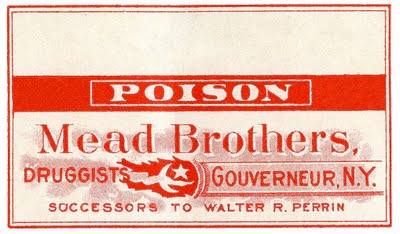 Eccentric Lady wanted Poison labels with out the Skulls, so I removed them just for her!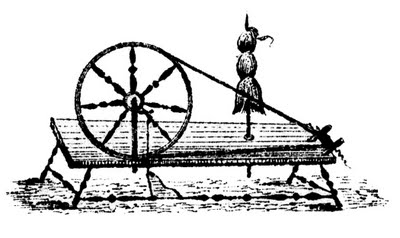 Now, I can't recall who, but I know someone requested this one awhile back. It's an old Spinning Wheel, that was part of an invoice. Here it is, with out the rest of the invoice.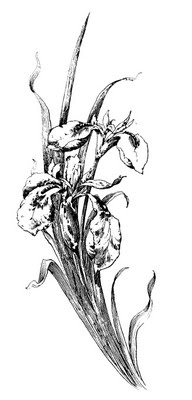 And lastly, an Anonymous reader requested some Iris. This one is a nice black and white engraving, that would probably be fun to color in!
Well, that's all for this month. Do you have a request for an image? If so please leave it here in the comments section of my Request Day post, and then check back on Thursday August 4th to see if I found your requested image (Sorry but I can't fill every request, I usually pick a few each time). I'm afraid I'm a very disorganized Fairy, so please, please please Do Not email requests to me, I most likely will loose it if you do. So sorry but I'm a complete mess when it comes to email! I'm afraid they're just aren't enough hours in the day to answer them all, and then I feel horribly guilty.
P.S. Don't forget to use the search box here on my blog, you might find that the image you want is already here!