Retro Pansies Graphics Set
Today we're sharing this very pretty set of 7 Retro Pansy Graphics! These pieces were scanned from a Vintage Note Card in my collection. I think they are all so beautiful! Each of these pieces could be used together in your projects or designs, or you can use them separately. Pick and choose the ones that you like or grab them all if you want to! I hope you like this nostalgic set of Floral Pansy graphics.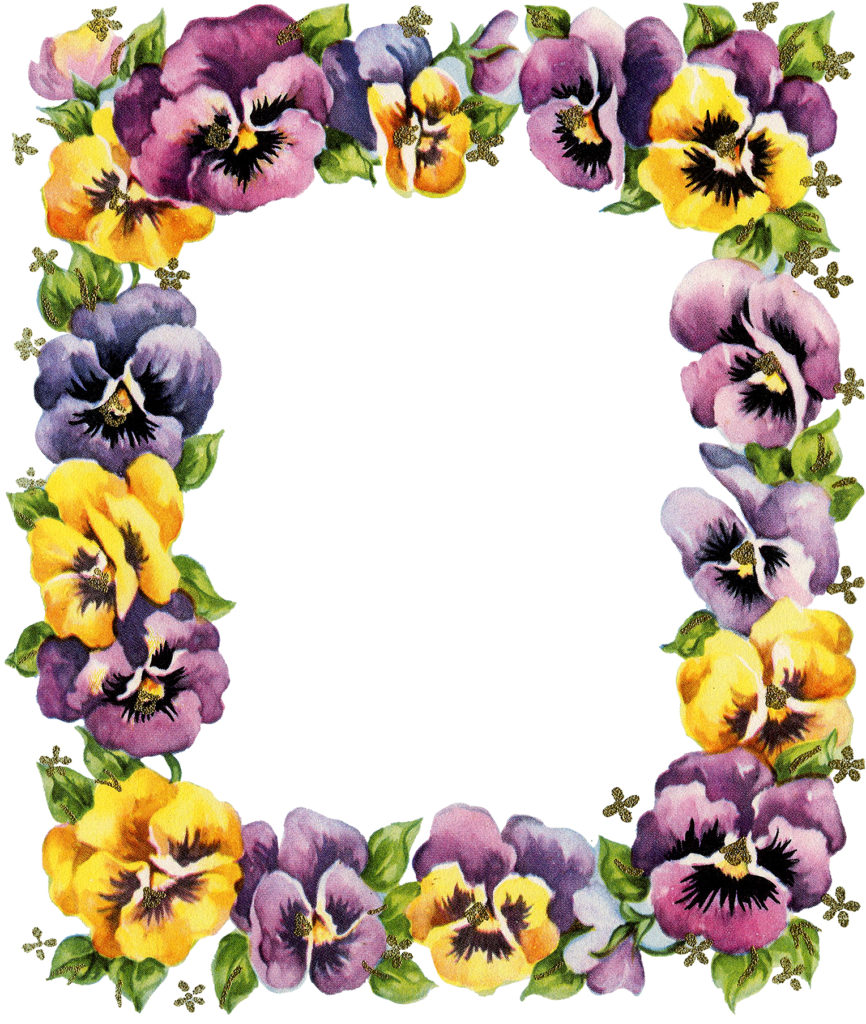 First we have the front of the note card. This lovely graphic has a happy looking wreath of Yellow and Purple Pansy Flowers! If you look closely you can see bits of gold glitter as well, I think it would be fun to glue some gold glitter on those parts, or to go over them with a gold metallic pen. The wreath is rectangular in shape and the space in the center is blank. You could use this as a pretty frame for scrapbooking or it would make a cute label too.
This next piece was the inside of the card. Here we see the same wreath again, only this time it has a soft Wedgwood blue background. The space in the center is also blank, just like the one at the top of the page. You could use this for the same types of projects as the one above, but it's nice to have a couple of different color options to choose from.
Next we have a pretty corner piece, showing a Yellow Pansy, a Purple Pansy and a Purple bud. This one was made to go in the upper left hand corner. So useful!
And here is a similar graphic that was made to go in the upper right hand corner.
Two more pretty Pansies! These are for a lower left corner.
This last image is a single yellow and purple Pansy combined! This was scanned from the back of the note card. It's a small image but I think it would be useful in lots of different ways.