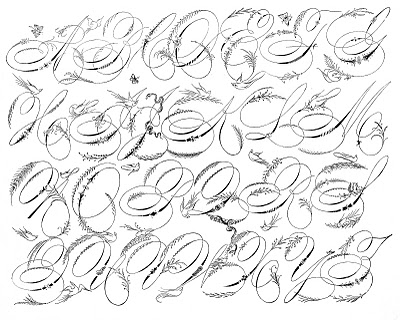 Click on images to enlarge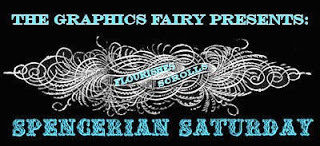 It's time for yet another graphic in my weekly series "Spencerian Saturday"!!! Every Saturday I add another gorgeous image from an early calligraphy book.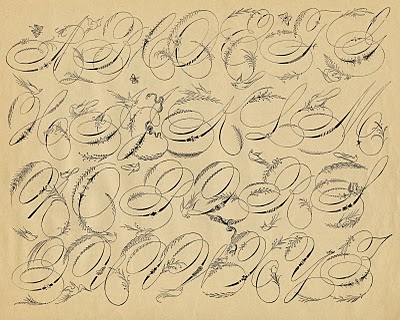 Out of all of the alphabet pages in this book, this one is hands down my favorite!! How enchanting are these beautiful graceful letters?! If you look closely, you will see that many of them are embellished with tiny birds and you might even find a butterfly or two! I hope you enjoy these two versions of this romantic alphabet!
Share