Click on images to enlarge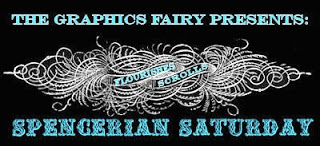 It's time for yet another graphic in my weekly series "Spencerian Saturday"!!! Every Saturday I add another gorgeous image from an early calligraphy book.


I had a request this week for the fancy flourish that I use each week for this series, so here it is! I've included a couple of versions including one, with out the wording, so that you can add your own if you like.