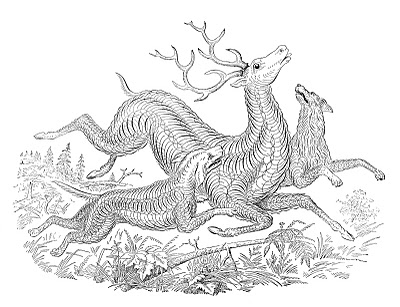 Click on images to enlarge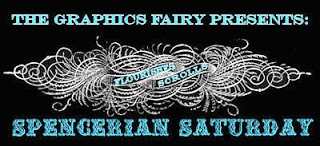 It's time for yet another graphic in my weekly series "Spencerian Saturday"!!! Every Saturday I add another gorgeous image from an early calligraphy book.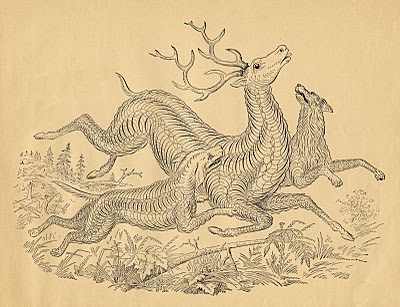 Today we have an interesting pen flourished piece with includes a Deer and two Dogs. Now I suppose this is a hunting scene, which is really not my thing, and makes me sad to think about. So instead I choose to imagine that the Dogs and the Deer are playing a fun little game together.
Share