Click on images to enlarge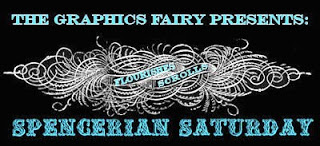 It's time for yet another graphic in my weekly series "Spencerian Saturday"!!! Every Saturday I add another gorgeous image from an early calligraphy book.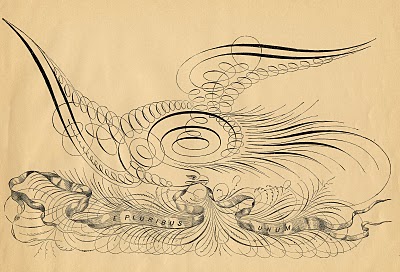 Today is the final installment of the Spencerian Saturday series! This wonderful Pen Flourished Eagle seemed just right for 4th of July weekend!
I hope you have enjoyed this series! I still have other Pen Flourished pieces from several different books that I will be posting from time to time (but not necessarily on Saturday), so for those of you that like these type of images, don't worry, there will be more to look forward to!
Share