Hi everyone, it's Andrea from The Cottage Market.  So happy to be with you again.  I promised yet another quick and easy Halloween DIY for you and that is exactly what our project is today.  It could not be quicker or easier.  Everyone will be able to do this!  This Spooky Mason Jar Lid Coaster DIY will add a bit of BOO to your Halloween Party and the kids will love them.  You can take this idea and apply it to any event or holiday and we know that The Graphics Fairy has images for every occasion. If you would like to use the images I did…here is your link.  Let's see what we need…
This post may contain affiliate links which won't change your price but will share some commission, you can find our
privacy policy here
.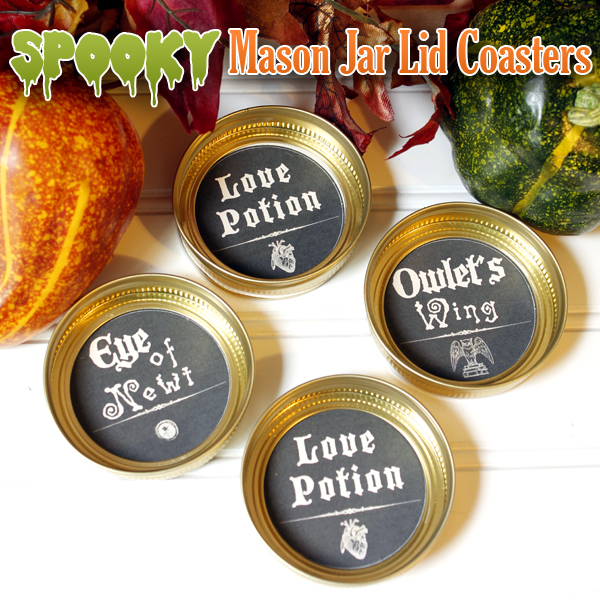 You will need your images of choice printed.  For coaster projects I have my prints made at a local Business Supply Store such as Staple or Com USA.  They are truly cost effective and for pennies on a sheet they will laminate the print for you.  It will be laminated on both sides and will resist the moisture from the drink.  It is so worth it and makes this project super simple.  If you don't laminate it…you can place a circle of acetate in the front of the image.  You will have to size your graphic to the size Mason Jar Lid you chose.  These have a 2 inch round center image with an outlining board for gluing.  There are different sizes and you just size them accordingly. Then you will need glue…Mason Jar Lids and a scissors.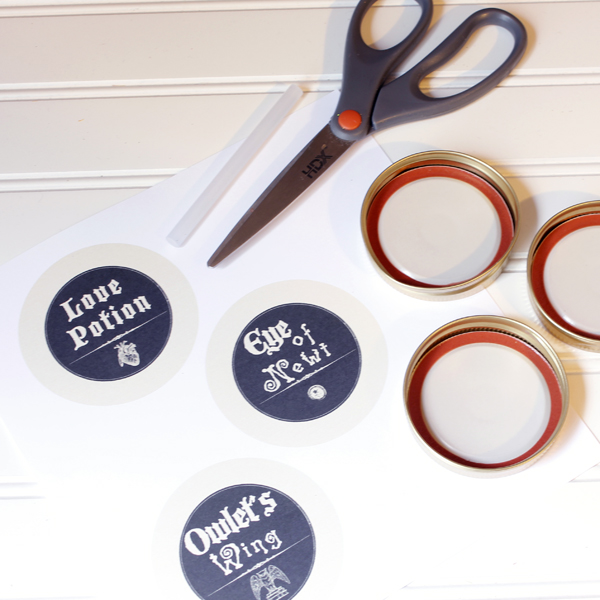 Cut your image out.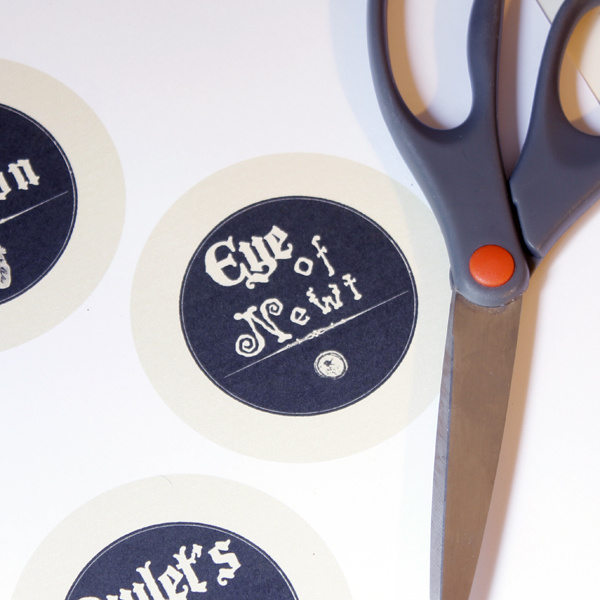 Trace the lid onto the image for a perfect fit.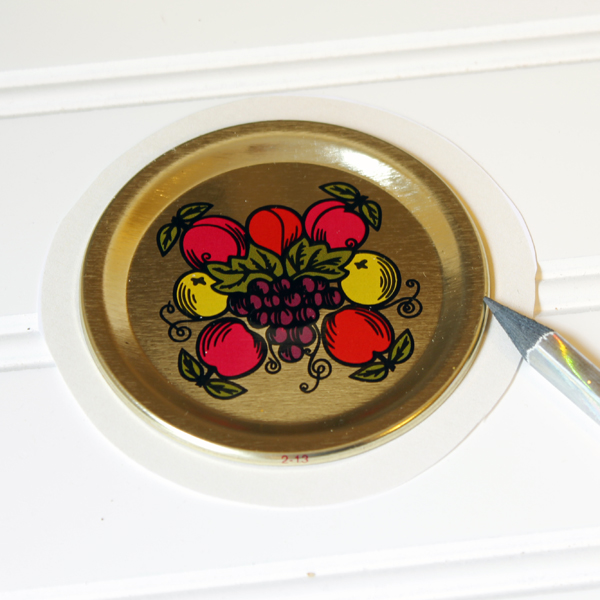 Cut along the lines you traced and then glue the image onto the back side of the Mason Jar Lid.  You can use the glue of your choice.  I always seem to go with hot glue or double sided tape.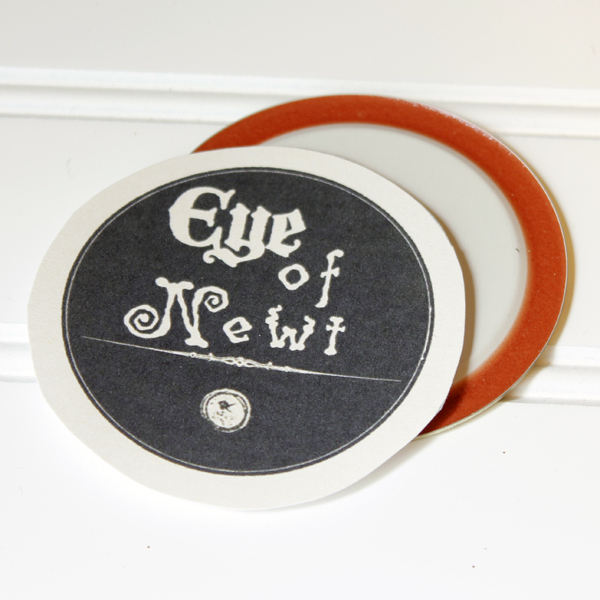 The glue the image lid piece to the back of the ring facing in and guess what…
You are done!  VIOLA!
Cheers!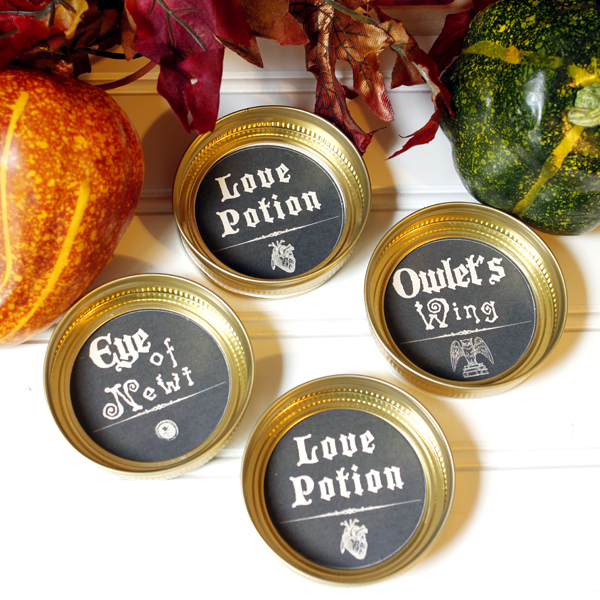 I will see you really soon!  If you want to drop by and say hi …I am always hanging out at The Cottage Market and would love the company!  Till next time enjoy the day!
Andrea