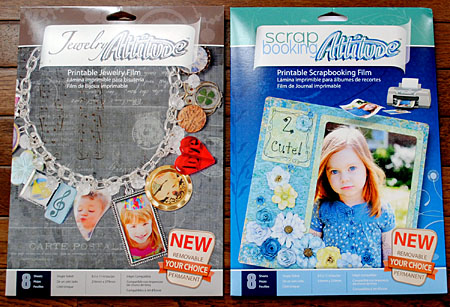 Today I'm continuing with my series where I show my favorite finds from CHA, the Craft and Hobby Association Trade Show! I attended this show last month for the first time and discovered so many fun craft products that I've never seen before! This week I'm featuring an amazing line of Transfer products from Craft Attitude!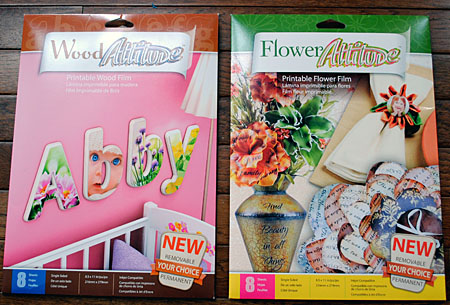 Included in their line are products that allow you to transfer to jewelry, scrapbook pages, wood, faux flowers, home decor items, magnets, quilts and more! This stuff is so easy to use too! It's basically a printable film, that is backed by paper. You run it through your inkjet computer and then you apply it to the surface of your choice, using either a glue stick or spray adhesive, and that's it!!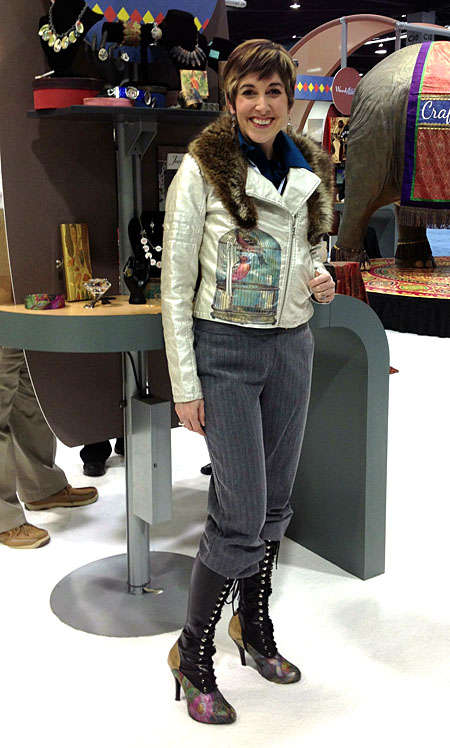 Here's Candie Cooper, she's just as sweet as she is pretty! We met up with Candie at the Craft Attitude booth. I was so excited to see that she was wearing a Jacket that she had created using my Bird Cage Graphic, applied with the Craft Attitude product!!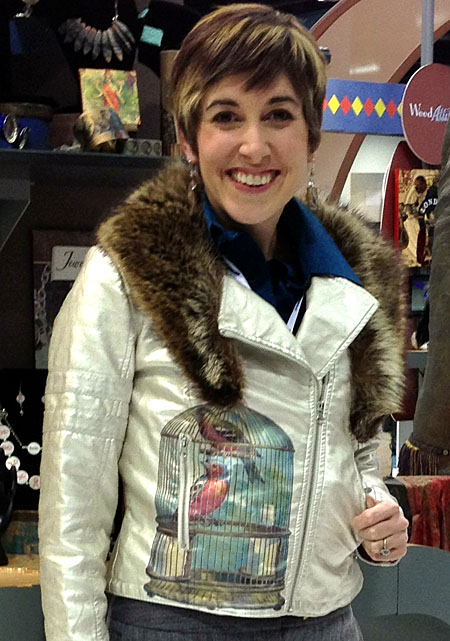 Here's a close up! How adorable!! You might recognize Candie from her PBS show "Hands on Crafts for Kids" or you may even have one of her beautiful Jewelry books. She's super talented!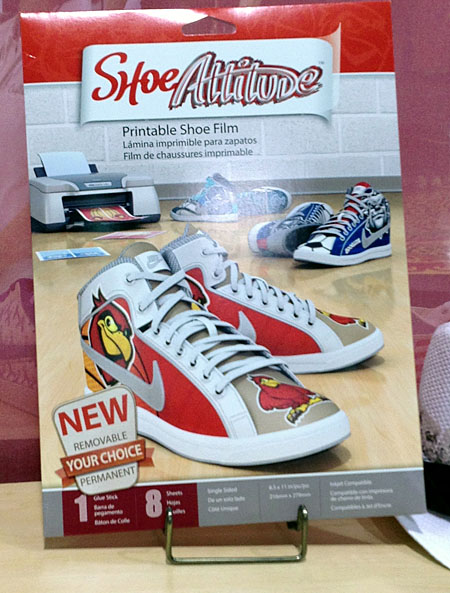 Here's another one of their products, it's called Shoe Attitude!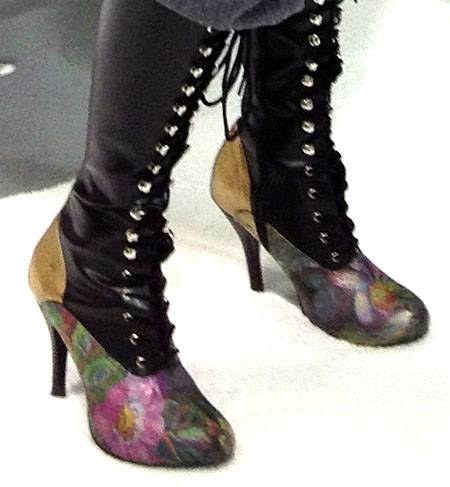 Check out how Candie used it on her shoes! Love it!!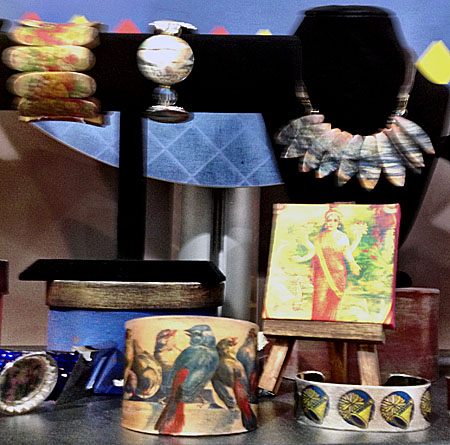 Sorry for the blurry photo, I got a little excited when Candie showed me all the amazing things that she created for the booth, using my graphics and the CA products! Like the darling metal Cuff Bracelet with my Birds Image, or that little piece in the back with the Goddess Graphic.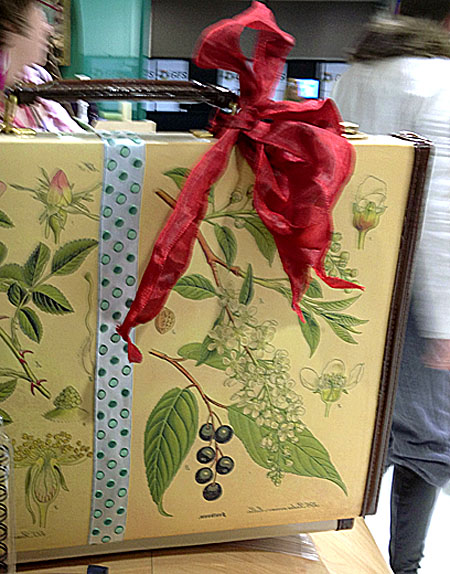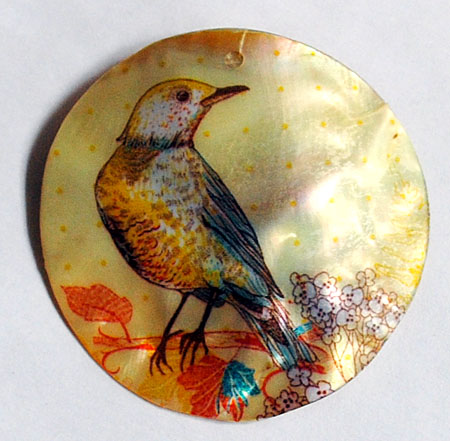 This is a little piece that she gave me to take home. It's a Shell that she transferred a little Bird onto, using Jewelry Attitude. I can't wait to start crafting with these products! You can purchase and find out more info about these products, including videos and projects over on the Craft Attitude site HERE. 

*This post contains affiliate links