It's time for another Request Day! I'm doing these once a month now, the next Request Day will be on Thursday December 8th.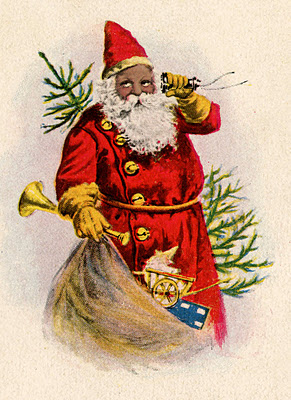 Over on my Facebook page, Cassie requested a Vintage Black Santa. These images are rare and very hard to acquire, I did bid on one several months ago but didn't get it. Cassie asked me to create one, so I transformed a white Santa. I hope you like him!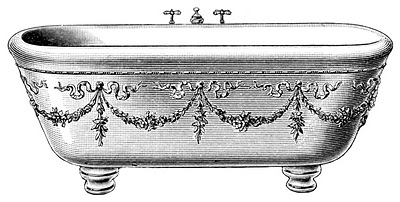 I've had several requests over the past few months for Vintage or Victorian Bathtubs. I think this one is quite pretty with the decorative Garlands!

Cyndy was wishing for a Vintage Cuckoo Clock. This is the closest that I've been able to find so far. It actually is missing the Cuckoo part, but I think it would be fun to collage a little bird onto it, then you can really make it your own!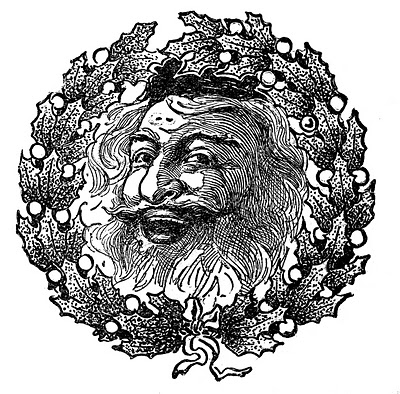 And lastly, Miss Hanna B requested a Black and White Santa. This Santa is framed by a Wreath, he has a rather intense look on his face. I have lots more Santas HERE.
Well, that's all for this month. Do you have a request for an image? If so please leave it here in the comments section of my Request Day post, and then check back on Thursday August 4th to see if I found your requested image (Sorry but I can't fill every request, I usually pick a few each time). I'm afraid I'm a very disorganized Fairy, so please, please please Do Not email requests to me, I most likely will loose it if you do. So sorry but I'm a complete mess when it comes to email! I'm afraid they're just aren't enough hours in the day to answer them all, and then I feel horribly guilty.
P.S. Don't forget to use the search box here on my blog, you might find that the image you want is already here!