It's Thursday so that means it's request day here at TGF!
Here's what I found for you this week: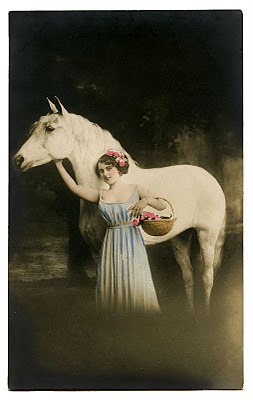 Well, I only had 3 requests last time, and I wasn't able to find any of them (bummer!), so I went back a few weeks to some older requests. Some time ago, Susan had requested an image of a Girl with a Horse. This is a lovely antique German postcard.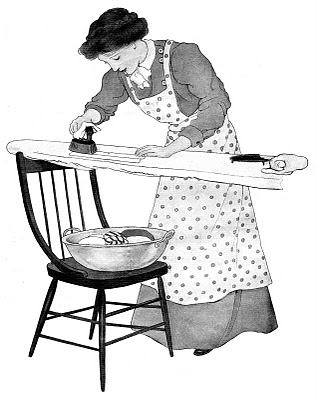 Mailisart was hoping for an Iron. I found this image of a woman ironing in a circa 1910 ladies magazine, this is actually an old Ivory Snow ad.
Cathy was in need of a vintage reading graphic and Ariane was looking for something Library related. I think these children are so charming! They're from the front of a 1914 Rhyme book, this is actually a book plate of sorts.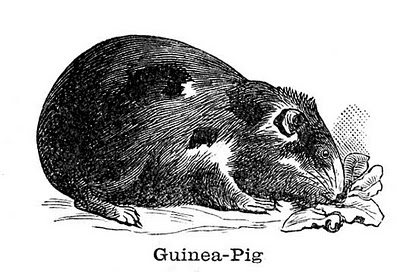 And lastly Else was wishing for a Guinea Pig graphic. I thought this one would be nearly impossible to find, but low and behold an antique book arrived in the mail, and this little critter just happened to be in it!
Well, that's all for this week. Do you have a request for an image? If so please leave it here in the comments section of my Request Day post, and then check back on Thursday to see if I found your requested image (Sorry but I can't fill every request, I usually pick a few each week). Each week I go back and check under my Thursday posts to find what your looking for, it's so much easier for me that way. I'm afraid I'm a very disorganized Fairy, so please, please please Do Not email requests to me, I most likely will loose it if you do. So sorry but I'm a complete mess when it comes to email! I'm afraid they're just aren't enough hours in the day to answer them all, and then I feel horribly guilty.
P.S. Don't forget to use the search box here on my blog, you might find that the image you want is already here!

Share