Once again, it's Thursday so that means it's request day here at TGF!
Also, I have
an announcement
, going forward I'm going to be doing
Request Day once each month
, instead of every week. It will be the first week each month, so the
next Request Day will be on June 2nd.
I love doing the requests, but they are extremely time consuming, so I need to pare them down a bit!
Here's what I found for you this time: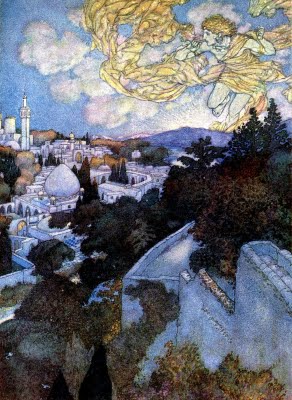 Several readers told me that they would love to see more of the prints from the Rubaiyat of Omar Khayyam book, this one shows a beautiful Golden Goddess, flying in the sky!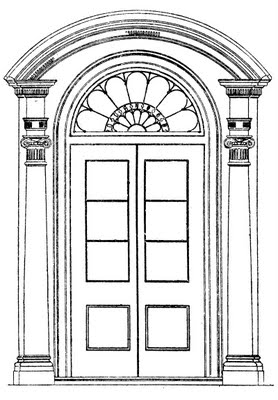 Wonderfully Domestic requested some Door images. This one has a great classic look to it!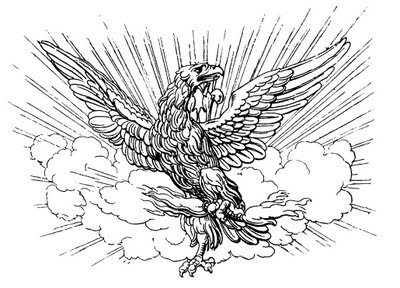 Claudia asked for a Phoenix. I'm really not sure if this is a Phoenix or not, the tail doesn't seem quite right to me, but hopefully she'll know.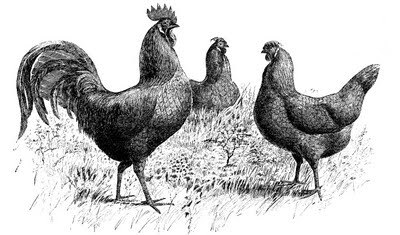 And lastly A. asked for some Chicken graphics. I'm quite sure that these are in fact Chickens!!!
Well, that's all for this week. Do you have a request for an image? If so please leave it here in the comments section of my Request Day post, and then check back on Thursday June 2nd to see if I found your requested image (Sorry but I can't fill every request, I usually pick a few each time). I'm afraid I'm a very disorganized Fairy, so please, please please Do Not email requests to me, I most likely will loose it if you do. So sorry but I'm a complete mess when it comes to email! I'm afraid they're just aren't enough hours in the day to answer them all, and then I feel horribly guilty.
P.S. Don't forget to use the search box here on my blog, you might find that the image you want is already here!

Share