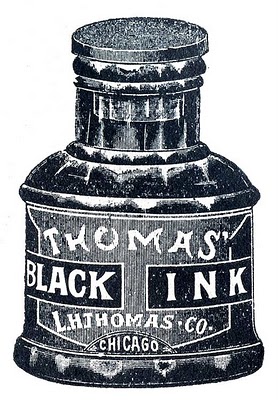 Click on images to enlarge
Once again, it's
Thursday
so that means it's
request day
here at TGF!
Here's what I found for you this week:
Well, I think this was a recent request but I
couldn't find the name
! Anyway, someone requested either an ink bottle or ink well, I didn't find the ink well, but above is a cute
1880's ink
bottle image
.

The fish that you see above was requested by two readers, Becca and Blake & Justin's Mommy. The both were looking for a Koi. This was labeled as a Carp, which I believe is the same as a Koi.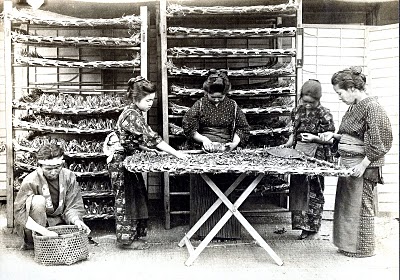 Calli3 and Robbin were both hoping for some Asian themed images. This interesting old photo was taken in Japan, these ladies are feeding silkworms.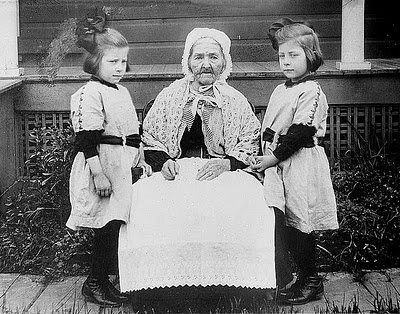 And lastly Katie was hoping for some Twins. This antique photo shows twin sisters with an elderly woman. I actually used this photo in a digital art project awhile back, you can see it HERE, if you want to take a look at how I altered it.
Well, that's all for this week. Do you have a request for an image? If so please leave it here in the comments section of my Request Day post, and then check back on Thursday to see if I found your requested image (Sorry but I can't fill every request, I usually pick a few each week). Each week I go back and check under my Thursday posts to find what your looking for, it's so much easier for me that way. I'm afraid I'm a very disorganized Fairy, so please, please please Do Not email requests to me, I most likely will loose it if you do. So sorry but I'm a complete mess when it comes to email! I'm afraid they're just aren't enough hours in the day to answer them all, and then I feel horribly guilty.
P.S. Don't forget to use the search box here on my blog, you might find that the image you want is already here!
Share