Once again, it's Thursday so that means it's request day here at TGF!Here's what I found for you this week: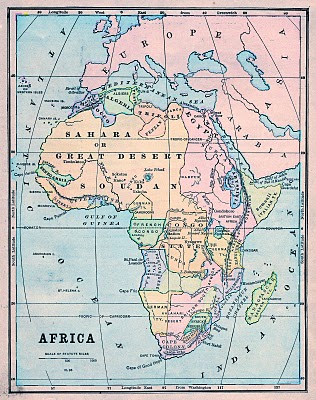 Work of our Hands requested a Map of Africa. This image came out of an 1870's Children's Geography book.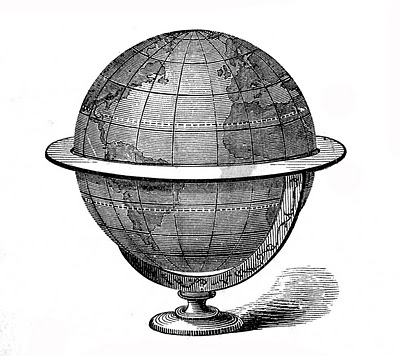 From that same book came this darling Globe, for Catherine, who was hoping for some Steampunk images. There are more Steampunk graphics HERE, in the Steampunk section!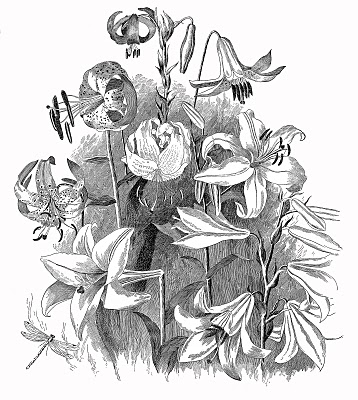 Next we have a beautiful botanical, of some black and white Lilies, for Mynnette, to use for a water color project. Nice for Easter too! This one is circa 1890.
And lastly, I've had numerous requests for Horse images lately, and I finally dug one out! This one comes from an 1890's Farming magazine.
Well, that's all for this week. Do you have a request for an image? If so please leave it here in the comments section of my Request Day post, and then check back on Thursday to see if I found your requested image (Sorry but I can't fill every request, I usually pick a few each week). Each week I go back and check under my Thursday posts to find what your looking for, it's so much easier for me that way. I'm afraid I'm a very disorganized Fairy, so please, please please Do Not email requests to me, I most likely will loose it if you do. So sorry but I'm a complete mess when it comes to email! I'm afraid they're just aren't enough hours in the day to answer them all, and then I feel horribly guilty.
P.S. Don't forget to use the search box here on my blog, you might find that the image you want is already here!

Share