It's Thursday so that means it's request day here at TGF!
Here's what I found for you this week:

HannahBanana was dreaming of a Romantic image of a Man & Woman. This beautiful engraving is titled "Love's Young Dream". I love her pink dress!
Linda was hoping for a Black and White Teacup image. This one is from an 1850's Catalog. Let me know if you guys like this one, there are many more teacup graphics on the same page that this one came from.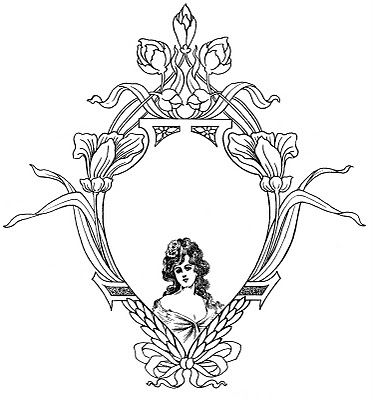 Emily was searching for something "Art Nouveau". This is a beautiful Art Nouveau graphic frame with a lovely young woman peeking out from it.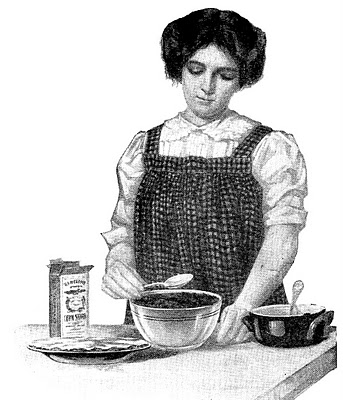 And lastly, Maritha requested an image of a Housewife that is Baking or Cooking. This young woman comes from a 1910 Ladies Magazine. It looks like she's baking a pie. Love the gingham pinafore!
Well, that's all for this week. Do you have a request for an image? If so please leave it here in the comments section of my Request Day post, and then check back on Thursday to see if I found your requested image (Sorry but I can't fill every request, I usually pick a few each week). Each week I go back and check under my Thursday posts to find what your looking for, it's so much easier for me that way. I'm afraid I'm a very disorganized Fairy, so please, please please Do Not email requests to me, I most likely will loose it if you do. So sorry but I'm a complete mess when it comes to email! I'm afraid they're just aren't enough hours in the day to answer them all, and then I feel horribly guilty.
P.S. Don't forget to use the search box here on my blog, you might find that the image you want is already here!
Share