Image transfer magic – let's make some today!
This post may contain affiliate links which won't change your price but will share some commission, you can find our
privacy policy here
.
Hey, Graphics Fairy readers, it's Heather from Thicketworks with my breakdown of three different image transfer results with one versatile transfer medium.
If you haven't heard of 1Gel, it's a transfer and decoupage medium, all in one.
It has special qualities that other mediums I've tried don't possess: it's never sticky, dries perfectly clear, and you can transfer images with ink jet prints, as well as laser jet prints, and xerox copies!
Here's a visual comparison of the results from a Furniture project that I did previously using this same method: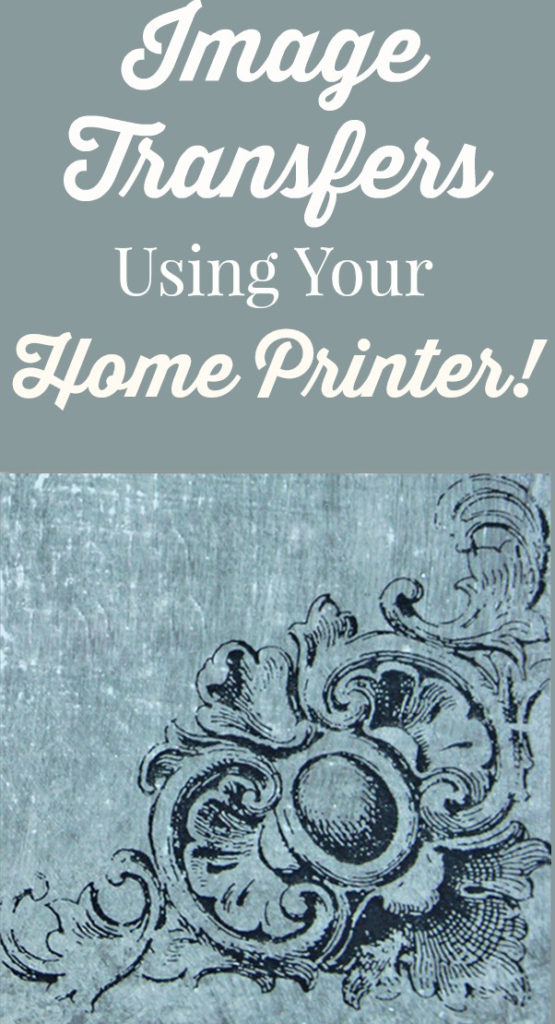 Today, I'm going to just break down the basic technique for you guys, with a pretty Rose Image!
(This post contains affiliate links)
Supply List:
Your favorite Graphics Fairy images printed one of three ways on regular printer paper:
A paint brush
Water
A spoon or your favorite burnishing tool
(For this demo, the images were transferred onto wood that had been painted)
That's it!
These gorgeous Graphics Fairy images were used for this comparison:
Shabby Graphic – Pink Cabbage Rose
French Men's Neckwear Transfer
Here's a simple collage which you can download HERE, if you like.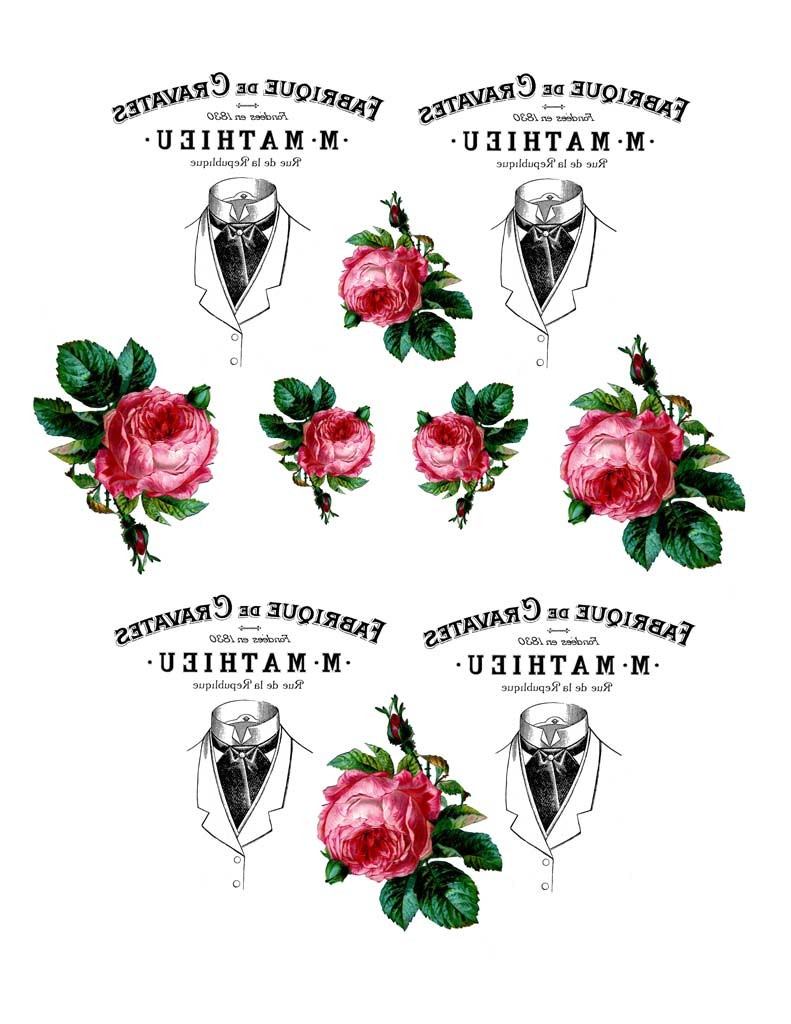 How-To:
(If your graphic contains text, make sure to reverse it prior to printing)
Print your graphics one of three ways:
Ink Jet (I recommend using Epson Durabrite inks for best results)
Laser Jet
Xerox Copy (the kind you make at Staples or Office Max)
Note: I recommend allowing Ink Jet prints to dry for several hours before attempting to transfer them.
Cut your motifs apart – you can fussy cut, or rough cut; whichever you prefer.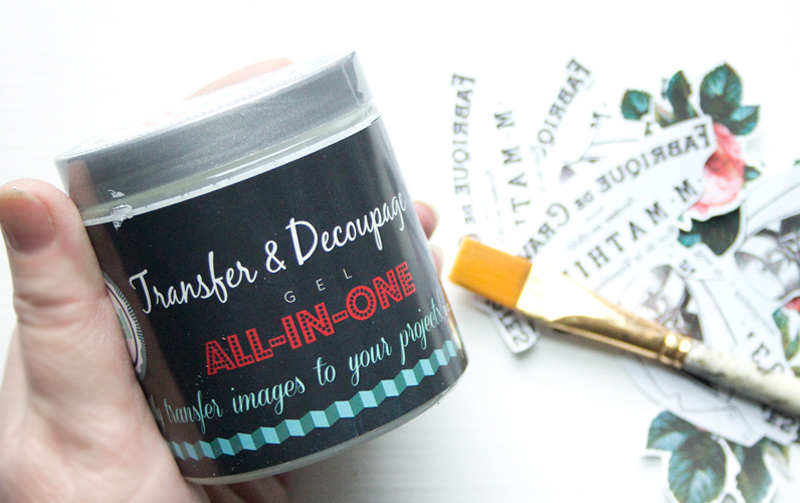 2. Arrange the graphics to please your eye: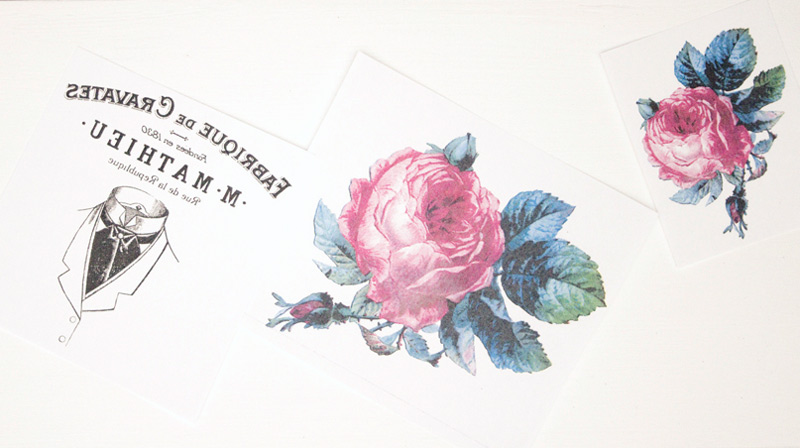 3. Paint a generous layer of Heirloom Traditions 1Gel onto the surface you are decorating, and place your motifs printed side down onto the wet surface: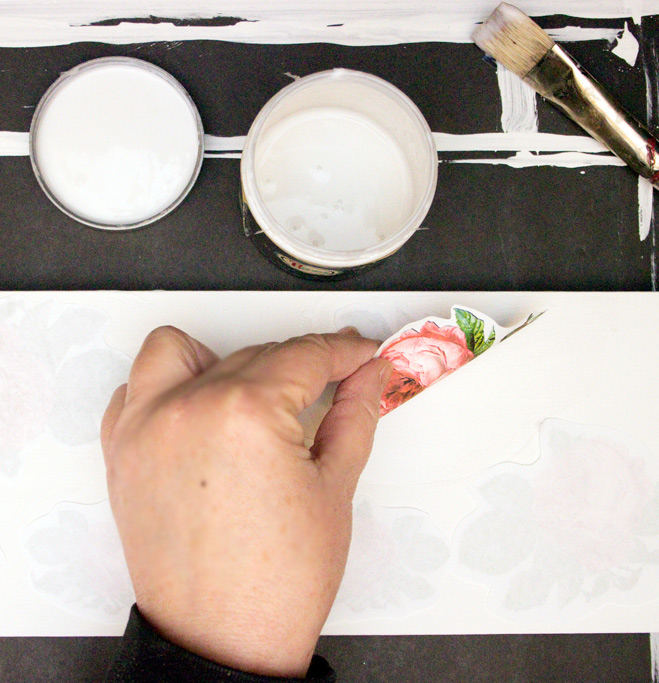 4. Burnish the paper firmly, to make certain that the ink or toner is bonding properly to the 1Gel.
(The back of a spoon makes a good tool for this step)
5. Allow the 1Gel to cure. I suggest setting it aside overnight for best results.
6. When the 1Gel has cured, saturate the paper with water: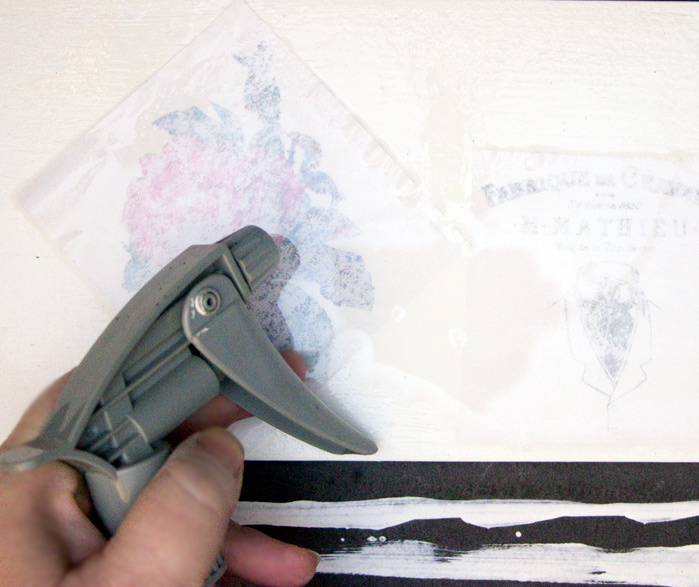 7. Use the tips of your fingers to gently roll away the layers of wet paper fibers, exposing the image bit by bit: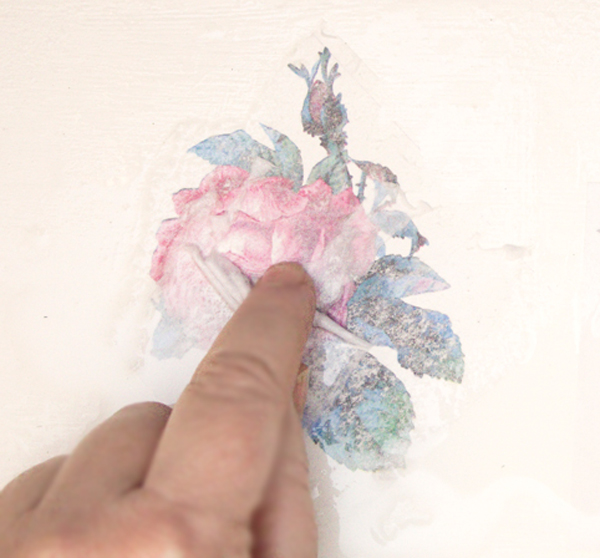 Sometimes, whole layers of paper will peel away easily…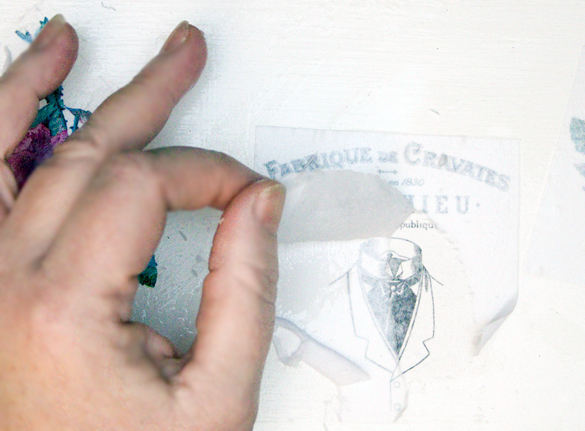 8. Just keep carefully removing the paper fibers until the image is completely revealed!
Dampen the paper as needed, to make the process easier.
Before you know it, gorgeous imagery will cover your project!
---
Laser Jet prints create the richest blacks, and most intense colors: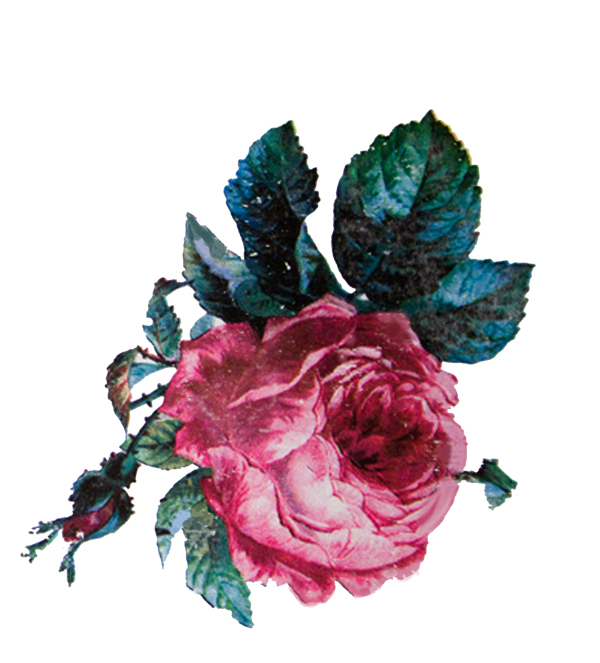 Ink Jet print produce softer, more romantic transfers:
Xerox copies produce rich colors and soft blacks: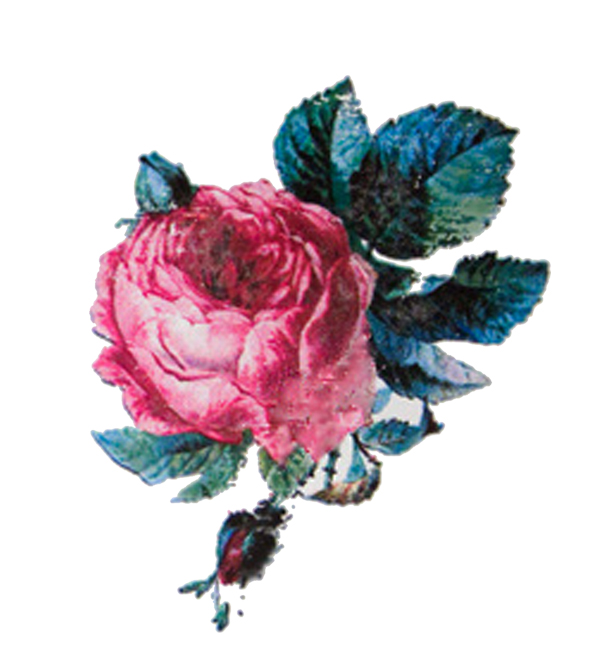 So, now we have one transfer medium we can use 3 different ways!
I love that.
And, as a bonus, 1Gel is the perfect top-coat to protect your precious image transfers.
It dries to a crystal clear satin finish. Not sticky, just perfect.
I use it on furniture pieces all the time.
1Gel has become my go-to image transfer medium, because it has all the qualities that make this a satisfying and joyful process.

You find out more info about 1GEl  HERE.
Thanks for stopping by The Graphics Fairy to find out about this wonderful way to transfer and preserve your favorite graphics!
Any time you need a little creative inspiration, stop by Thicketworks to say hi – there's always a bit of joyful mayhem taking place there!
Heather
You might enjoy these fun projects: